AMD teased that its dual-GPU beast was coming earlier this year, but now we're beginning to hear talk of a "Radeon R9 Gemini' shipping from AMD's HQ in Canada.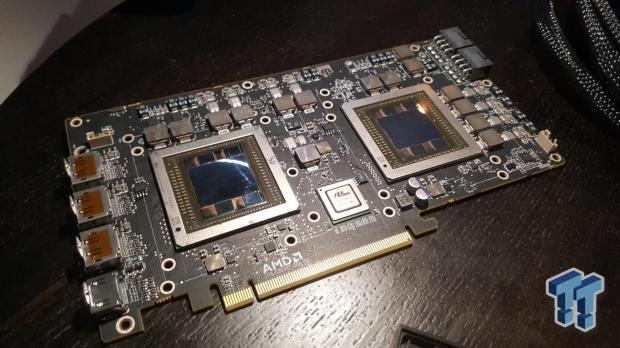 The Radeon R9 Gemini will most likely arrive to us as the Radeon R9 Fury X2, as it can't succeed the Radeon R9 295X2 because of its name - where if it was the R9 395X2, people would think it features two R9 390X GPUs, versus the Fiji GPU found on the Fury X. The dual-GPU card should feature two fully-enabled Fiji XT cores, the same found on the Fury X, with 4GB of HBM each.
AMD would have the most powerful single video card solution on the market with this card, where it would easy beat the pants off of a GTX 980 Ti or Titan X from NVIDIA. As for pricing, we should expct somewhere over $1000, and most likely headed into the $1199 or so price point. As for availability, we should hopefully hear about this card in the very near future.