Today Google has formally unveiled the Nexus 6P, confirming speculations and leaks with the new Android 6.0 handset. The Nexus 6P has a number of new improvements with Android 6.0 Marshmallow, but one of the most alluring announcements was the 6P can run on Google's celebrated Project Fi network.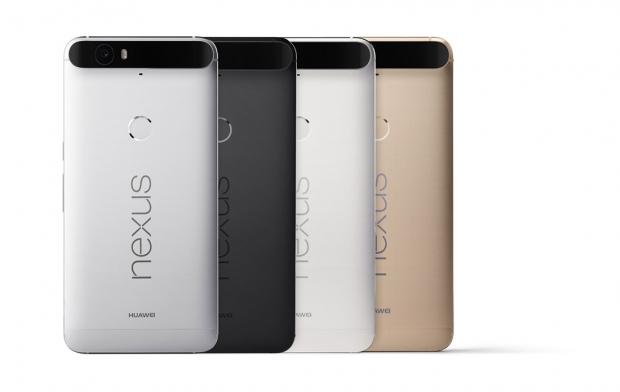 Nexus 6P has a 5.7-inch QHD display with the screen itself taking up 74% of the actual front of the phone, making it scale much like a 5.5-inch smartphone. It sports a 64-bit processor with a full-body aluminum frame, and a built-in fingerprint sensor that instantly wakes up the phone with a single press. With Google Imprint, the software suite that runs the fingerprint sensor, users can easily pay and purchase items with the press of a button.
The Nexus 6P sports USB Type C support for rapid battery charging, and Google boasts that phone can be fully charged in half the time of an iPhone 6 Plus. To combat Apple's always-on Siri, the Nexus 6P will have always-on OK Google support for hands-free searching and interaction. Supposedly the 6P will have less bloatware, and the new doze mode puts phone in a deep sleep state to reserve power and cut out background tasks.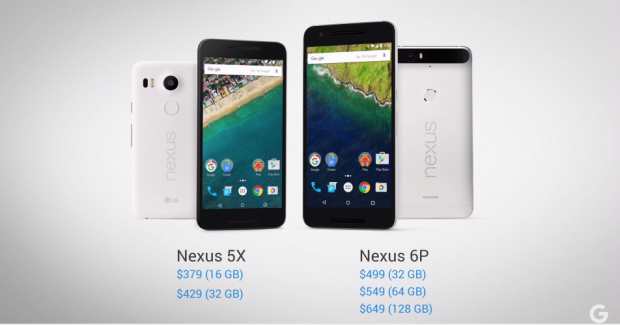 Google's new handset has a beefy 12.3MP camera that supports 4K capture. Its built-in 8MP front facing camera shines in low-light conditions with built-in HDR and also has slow-motion video capture with up to 120 frames-per-second. To add quick intuitive capturing, users can now double-tap the power button to instantly launch the camera, or hold the power button while the camera app is active to launch shutter speed captures.
Unlocked Nexus 6P phones are now up for pre-order on the Google Play Store in the United States, United Kingdom, Ireland and Japan with the following pricing structure: $499 for the 32GB, $549 for 64GB, and $649 for 128GB. Every phone ships with 90-day free trials for Google Play and $50 of Google Play credit. Google plans to make shipments later in October.