Halo devs already working on Halo 6, has roadmap for next 10 years
Although Halo 5 isn't out yet, 343 Industries is already fleshing out Halo 6 and the next 10 years of the franchise.

Published Fri, Sep 25 2015 3:10 PM CDT
|
Updated Tue, Nov 3 2020 12:03 PM CST
With about a month away from Halo 5's release, 343 Industries has already begun plotting out the next Halo game while fleshing out key details for the next ten years of the franchise's future.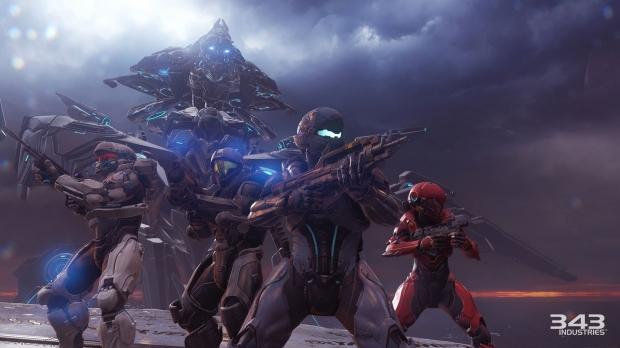 "We do kind of know what's going to happen in the next game pretty well at this point," ex-Bungie alum and 343 exec Frank O'Connor said in an upcoming GoldenJoysticks presentation. "We're doing serious real planning and even some writing on the next game already, and that's a luxury - we've never been in that position before. So we both know at a very high level what's going to happen in, say, ten years from now. But at that very granular level knowing what's going to happen in the next game and that's just been a great feeling for me".
It's worth mentioning that proper development hasn't been initiated, and this is the early planning phase to continue the long-running Reclaimer Saga following Halo 5: Guardians. Even still it would behoove 343i to take caution and not jump the gun too quickly: we've seen what happens when too much is attempted too fast with the catastrophic Master Chief Collection, which is still missing key pieces even today. We can only guess what MCC would be like if 343i hadn't been focusing a huge portion of its assets on Halo 5.
343 Industries President Bonnie Ross continues by saying that Frank O'Connor and the rest of the team at Bungie had laid the "fictional foundation for the next 20 years of Halo," and highlights that the games have had a tradition of leaving clues on the next chapter. But after the Reclaimer Saga the Halo games could go anywhere at all.
"You can look at the ending of Halo 4 - and where Master Chief is and obviously we had to know where we were going to take Halo 5 and Halo 6 with that," Ross said in the same presentation. "You have an epic sci-fi universe and we have multiple ways that we can go with this story, but all the pieces are laying there. The canvas is there for us to paint."
The Halo universe is rife with potential, but so far we've seen the same kinds of trends within the universe--especially under 343i's guidance--to continue the basic "space marines" format. Halo 5: Guardians does further the story with a webwork of layered content and mysteries, but it still seems to maintain that CoD-like feel. It's as if 343i hasn't been able to actually evolve Halo's mechanics without compromising the core machismo FPS experience, which is really a shame because the series is really quite expansive.
We'll have to wait until October 27 to see if Halo 5: Guardians breaks that mold or not.
Related Tags