Although Xbox division head Phil Spencer thinks that the divisive console wars bring out the worst in gamers, the team leader for Redmond's gaming sector is very optimistic about the state of console gaming as a whole--and a lot of that has to do with the Xbox One's momentum.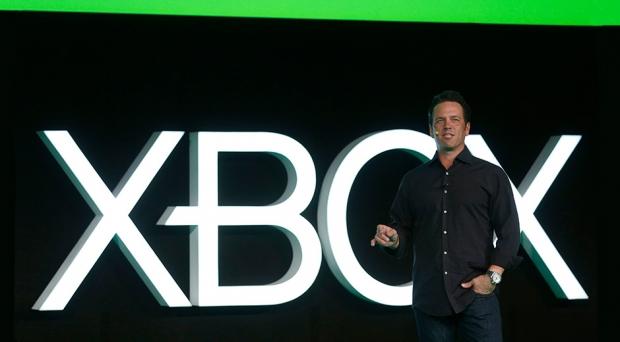 "Gaming is in a healthy spot. You have to earn your customers, but we seem to be doing that," Xbox boss Phil Spencer said in an interview with VentureBeat. Spencer goes on to highlight some of the breakthroughs the Xbox brand has made and how they will open up new doors in the future. "We have a ton of opportunity in front of us. We launched Windows 10 at the end of July, beginning of August, and we've seen very good uptake from the game experiences we have in there. We have a lot more opportunity as we bring more games into that experience as well. I'm not frustrated by it. I'm only frustrated in that there's not more time for us to do more things faster. It takes time to get good things done."
While the PlayStation 4 beats out the Xbox One in terms of raw hardware, the key to the Xbox's potential lies in Microsoft's grand plan. The console is set to be a gateway for cross-platform game streaming, effectively bridging consoles and PC. In just a few months the Xbox One is set to evolve with the power of Windows 10 and manifest Microsoft's plans with features like backward compatibility with 100 Xbox 360 games, a dramatically faster UI, and the seeds for DirectX 12 integration.
Combined with a strong line-up of console exclusives like Halo 5: Guardians, this multi-faceted approach has armed Spencer with the confidence to face down the PlayStation 4's long-standing reign over console sales.
The Xbox boss maintains that success isn't just about raw sales--it's more than a statistic, more than a figure. It's about building something personal, something you can be proud of, a platform that brings joy and fun to millions of gamers across the globe.
"To some it might seem like I should judge our success based on how we do against Sony. Honestly, I don't. They're having great success with PS4," Spencer said, giving Sony credit for the PS4. "They built a nice product in the console. They're seeing the results of that. For us, we're selling more Xbox Ones than we did 360s. The thing I'm focused on more than anything is that our usage on Live continues to grow. We have more gamers playing games on our platform."
"I'm incredibly proud of the games lineup we have. Even when I look at the NPD results from last month-We had three first-party games in the top 10 with Rare Replay, Gears, and Minecraft. I don't think we've ever had that. The team is executing and delivering very well. We're seeing the sales results from that in our console. The fact that Sony is having great success at the same time doesn't depress me."