Sony has quietly added the PlayStation 4's first paid early access game to the platform, a move that could pave the way for cross-platform game testing and development.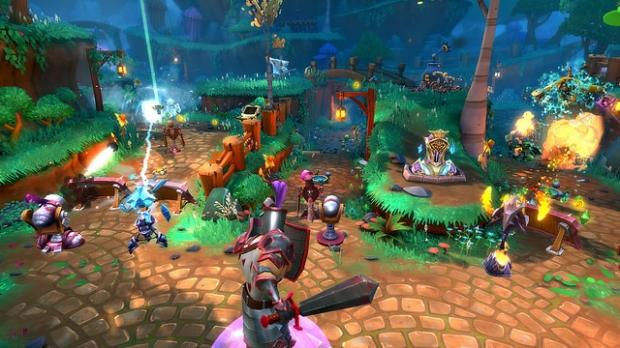 Although Dungeon Defenders II is still in development, it will be available on the PlayStation 4 on September 29. Trendy Entertainment's arena sequel has been on Steam's early access since late 2014 and is now coming to Sony's PS4 in a "pre-alpha" build state.
Curiously enough Sony hasn't exactly billed the game as "early access". To be a part of the pre-alpha testing players will have to buy an in-game microtransaction bundle to get in, which start at $14.99. "Please note that Dungeon Defenders II is still under development," Trendy Entertainment's Philip Asher said in the update. "During this time some features, like local co-op and controller support, will be ahead of the PC version, but other features and content will be rolling in after they are released on PC."
Despite not exactly being labeled as "early access", the experience will be for all intents and purposes just like early access, providing developers with feedback and stress testing the game's online components.
Dungeon Defenders II's final release will be free to play and sustained by "ethical" micro-transactions. Sadly Trendy doesn't have any plans to let PC early access players transfer their progress over to PS4. Local co-op will be combined with online play, and Trendy affirms that PS4 will get precedence over PC for certain features, but the two platforms will ultimately end up being the same.
Microsoft has also taken queues from Steam's massively popular program, and plans to launch the Xbox Early Access initiative in an effort to tap the money-making magic that is early access.
Rather than just sticking with original indies, Microsoft wants to take Xbox Early Access up a notch and test out console exclusives to work out kinks. "First party will be using Game Preview for our games," Microsoft's head of publishing Shannon Loftis told GameInformer. "It's not 100 percent. It's very much developer choice, but it is definitely an option."