PlayStation VR 'will be priced as a new gaming platform'
Sony is pricing PlayStation VR 'as a new gaming platform'

Published Fri, Sep 18 2015 2:48 PM CDT
|
Updated Tue, Nov 3 2020 12:03 PM CST
Now that we know the official name of Project Morpheus, we're finding out about what price point PlayStation VR will launch at. During TGS 2015, Sony Computer Entertainment CEO Andrew House said that PlayStation VR would "be priced as a new gaming platform", reports Bloomberg.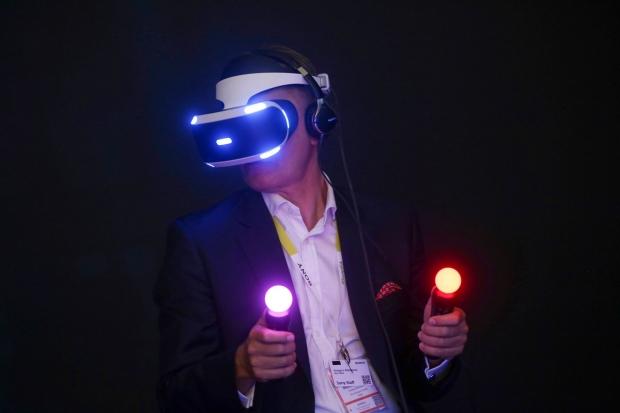 We don't have a concrete price yet, but I would say that a 'gaming platform' is around $400 if you look at the price of the PlayStation 4. When it comes to Sony's future, the Japanese giant has been shifting from TVs, and towards games, image sensors and movies. The company wants to fight harder against Microsoft and the Xbox One, with PlayStation VR being a very big part of that.
House added: "VR rewrites the rule book on how you can create games. You're seeing a large amount of interest and work happening among smaller teams, because it's possible to create something in VR that is very simple but still very magical". Better yet, we're hearing about how many games PlayStation VR will launch with. At TGS, Sony is showing off 10 playable titles for PlayStation VR, which I think is the amount of games, maybe a little more, that we'll see launch with the VR headset.
Now the big question that I have is performance. How will PlayStation VR run if it's offering up to 1080p and 90FPS? The PS4 can barely handle 900P at 60FPS, let alone a higher resolution and 50% more frames per second. Will there be a 'breakout' box between the PS4 and PlayStation VR? I think there might, but then will we see the 'gaming platform' price of around $400 jump up to something much higher? Only time will tell.
Related Tags