Metal Gear Solid V PC disc only contains 8MB install file
Have bad internet? Don't buy the retail PC flavor of MGSV.

Published Mon, Sep 7 2015 2:16 AM CDT
|
Updated Tue, Nov 3 2020 12:04 PM CST
If you have bad internet and are thinking about buying a disc version of Metal Gear Solid V: The Phantom Pain on PC, don't bother.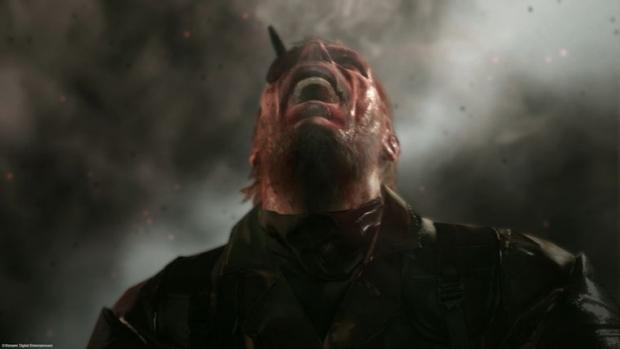 It looks like Konami has shipped retail PC DVD-ROMs of MGSV with only a single 8.8MB installer file, meaning you still have to download the full 20GB+ game via Steam. This is a pretty harsh roadblock to PC gamers with terrible internet speeds and one has to wonder why the Japanese publisher didn't just nix physical PC releases altogether.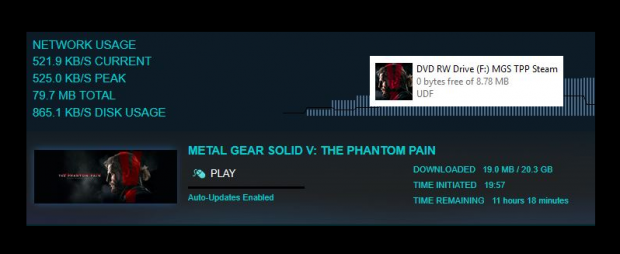 While this is pretty frustrating, this kind of thing is nothing new. A lot of companies ship "physical" games with a download key to use on Origin, Steam, etc. Using this method the publishers are saving money packing in downloads via digital distribution networks like Steam rather than shipping the required 2-3 DVD discs required to fit the full game.
This instance is just one of the many moments that have inspired rage and frustration in Konami's fanbase, leading to the use of the popular #FucKonami hashtag. The tag has been attached to the company's ridiculous exploits including sending copyright notices on fan art, YouTube let's play videos, the nefarious microtransaction-laden Metal Gear Online and of course the infamous dispute that led to the father of MGS to cut ties with Konami.
Related Tags