eSports is so big in Sweden that high schools add it to curriculum
Some Swedish high schools get with the times and add eSports to their curriculum.

Published Thu, Aug 13 2015 6:04 AM CDT
|
Updated Tue, Nov 3 2020 12:04 PM CST
With the rise of professional eSports, games like League of Legends and Counter-Strike: Global Offensive would not have taken off, at least not to the point where they are today. These games have tens of millions of very, very dedicated gamers with tournaments that have tens of millions of dollars being thrown at gamers.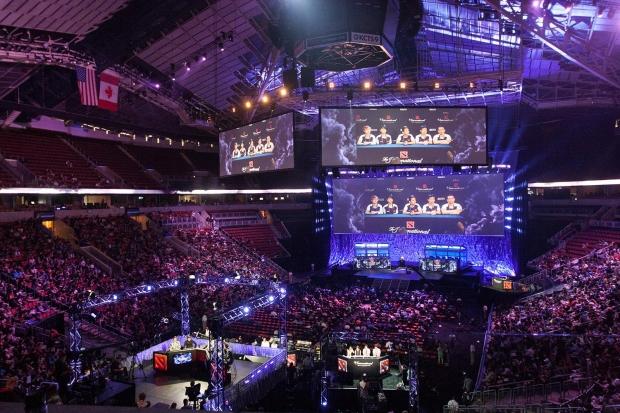 This means it shouldn't come as a surprise to most that some Swedish high schools are now introducing eSports into their curriculum, just like some physical sports are. The eSports subjects will be handled just like physical education subjects, with rooms dedicated to practicing games like DOTA 2 and League of Legends, with guest lectures being given by professional gamers and personalities from within the eSports community.
Magnus Alehed, a principal at one of the high schools offering eSports as a subject said that the idea behind it was to get rid of the negative stigma behind video games and mainstream society. You know, how they think gamers all sit around with a controller in their hands blasting expletives at their TV. Alehed said: "We're looking to dispel the myth that this would be a bad thing and it is about respect for this group of students".
Personally, I love the idea of eSports being treated this way. Professional gaming is very intense and very serious for tens of millions of gamers across the world. Instead of shoving these people into corners and not treating their work like 'real' sport, embracing kids in school who love to game could really change things in the next 5-10 years. What do you think about eSports in school?
Related Tags