Seagate announces new Nytro Flash products at Flash Memory Summit 2015
Seagate expands its flash-based portfolio with a new range of Nytro products.

Published Tue, Aug 11 2015 8:32 PM CDT
|
Updated Tue, Nov 3 2020 12:04 PM CST
At the Flash Memory Summit, Seagate has announced its new Nytro XF1440 2.5-inch, Nytro XM1440 M.2-based NVMe SSDs, and the new Nytro XP6500 Flash Accelerator Card. These new products, as Seagate puts it: "extend Seagate's portfolio of flash-based solutions, which are designed to work in conjunction with Seagate storage products to meet nearly any data storage need".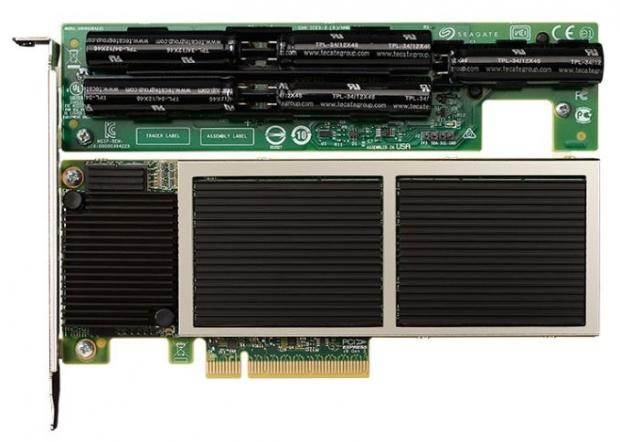 The new Seagate Nytro XF1440 and XM1440 are industry-leading power efficient, high-performance NVMe SSDs that are available in both ultra-small 2.5-inch and M.2 form factors. On the other hand, the Nytro XP6500 is a PCIe-based flash accelerator card that offers incredibly low write latency, all the while improving response time in application that require high IOPS and bandwidth.
Seagate's Vice President of Flash Products, Cloud Systems and Electronics Solutions, Brett Pemble, said: "These new flash products greatly expand the range of our total product portfolio and demonstrate how Seagate's acquisition of the LSI flash technologies is paying off. With these products, Seagate's commitment to the modern datacenter is clear. The Nytro XF1440/XM1440 SSDs deliver the highest performance in the smallest power envelope. The XP6500 flash accelerator card provides ultra-low latency capability for applications that require fast logging and produce significantly higher transactions per second, something today's applications demand".
Related Tags