TSMC will crank into volume production of 10nm next year
TSMC will begin its volume production of 10nm in 2016, with the 7nm having a 10nm backbone.

Published Mon, Jul 20 2015 6:25 AM CDT
|
Updated Tue, Nov 3 2020 12:05 PM CST
TSMC will be ramping up its 10nm volume production in 2016, something that will see the Taiwanese semiconductor manufacturer overtaking Intel when it comes to 10nm. Intel will not be shifting to 10nm until 2017, but that's just on the surface. Things are much more complicated when you begin to peel layers away.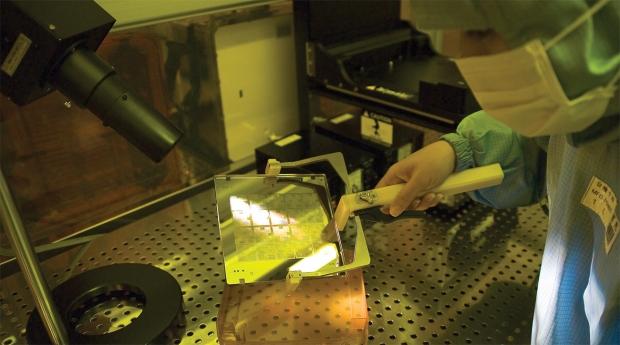 Especially when it comes to 7nm, where TSMC will be using "10nm elements" in its 7nm note, which leads us to believe TSMC's implementation of 7nm will heavily borrow from 10nm. Intel on the other hand, should have a true 10nm node in 2017, and when it scales down to 7nm, we should expect it to not be borrowing much from its delayed 10nm process.
KitGuru reports that President and co-CEO of TSMC, C.C. Wei, said: "We ramp up 10nm in the Q4 2016 next year, but the real product shipment will be in Q1 2017". Mark Liu, President and co-CEO of TSMC added: "The recent progress of our 10 nanometer technology development is very encouraging and on track with our plan. Technology risk start qualification is targeted at the end of this year, followed by many customer's product qualifications. Our volume production is planned to start from the end of 2016".
Related Tags