Google shows off functioning Project Ara smartphone at Google I/O 2015
Google demos working Project Ara modular smartphone at Google I/O.

Published Fri, May 29 2015 10:25 PM CDT
|
Updated Tue, Nov 3 2020 12:07 PM CST
During the ATAP session at Google I/O, the company's ATAP team showed off the latest prototype of Project Ara. For those of you who don't know what Project Ara is, or may have forgotten, it's the world's first modular smartphone.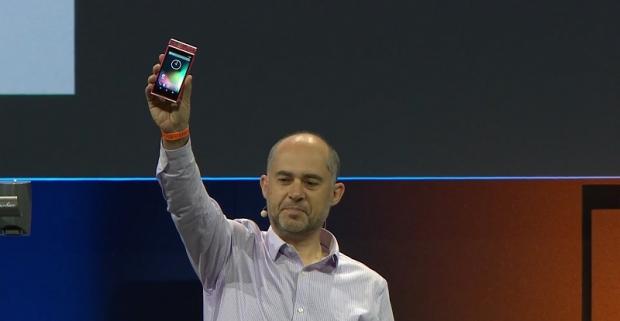 The company has demoed Project Ara previously, but other attempts have had issues, with the latest demo proving that Project Ara works. Google engineer Rafa Camargo built a Project Ara modular smartphone on stage, adding modules to the frame, turned it on, booted it up with the latest version of Android, and took a picture of the audience. If that's not proof that Project Ara works, I don't know what is.
Project Ara will allow consumers to customize every single aspect of their smartphone: the processor, camera, RAM, battery, and countless other components of the smartphone. For those who don't use a front facing camera, don't install one! This space can be used for an SD card slot, or a bigger battery. Project Ara is aiming to hit a point where you won't need to buy an entire new phone when you want to upgrade, as you'll be able to upgrade just the components you want.
We should hear more about Project Ara later in the year.
Related Tags