In a bid to increase sales and show off some features, NVIDIA is offering The Witcher 3: Wild Hunt and Batman: Arkham Knight as a bundle with their GeForce GTX 970 and 980 model cards from participating retailers. If you're looking into the GTX 960 or a notebook containing the GTX 980M or 970M you'll receive a code for The Witcher 3: Wild Hunt only.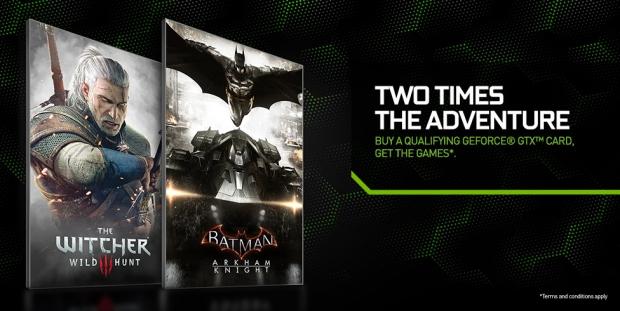 The codes for these games can be activated through Steam and are counted as pre-orders, meaning you can download and install the game before the official launch date.
These titles have been chosen due to them allowing NVIDIA's GameWorks technology, enabling new features such as HairWorks in The Witcher 3, PhysX-accellerated cloth effects and destruction plus HBAO+ in both available games.