This crazy Hardwired PC build will set you back almost $10,000 AUD
This beastly system by Hardwired PC by costs almost $10,000 AUD, features four GTX 980's and comes in its own crate!
Published Wed, Apr 29 2015 12:05 PM CDT
|
Updated Tue, Nov 3 2020 12:07 PM CST
Ever wished you could have a build that not only trumps all of your friends in the performance department but also looks pretty damn awesome at the same time? Well Hardwired PC is starting to build some systems with Custom Automotive Finishes and the one we've got to show off here features their metallic gunmetal grey finish.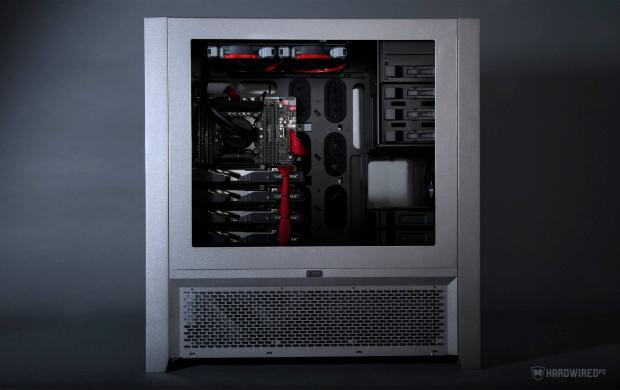 Featuring a Corsair 900D with the custom finish, this system doesn't miss a beat thanks to the NVIDIA GTX 980's in Quad SLI and an Intel i7 5690X running at 3.0GHz.
The total bill for this build will set you back a massive $9,496 AU ($7,595 US) from Hardwired PC themselves, with custom case painting said to cost around $599 AU ($479 US) for a case of this nature. You do get certain measures of quality with this investment however, Hardwired PC will ship your system in a custom wooden case (pictured below) and provide some neat cable management.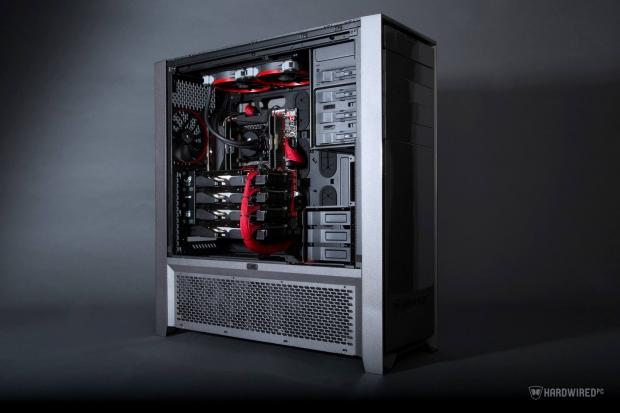 The full build list:
Case: Corsair 900D - Custom Automotive Finish
Cable Sleeving: Red Individually sleeved cables $150.00
Case Fans: Corsair Airflow Series - High Performance - RED
Cooling: Corsair Hydro Series H110 140mm Liquid Cooler
CPU: Intel i7-5960X 3.0Ghz Eight Core LGA2011
Motherboard: ASUS Rampage V Extreme Socket 2011
Memory): 16GB Kingston Hyper X DDR4-2800MHz
Video Card: 4 x NVIDIA GeForce GTX 980 4GB GDDR5 in Quad SLI
Hard Drive: Samsung 850 Series Pro 256GB SSD
Hard Drive 2: Western Digital 2TB Caviar Green
Power Supply: Corsair AX1500i Modular 1500 Watt 80 Plus Titanium
Audio: Onboard audio
Hardwired PC Shipping Armour: Hand assembled wooden shipping crate to protect your investment
Network Card: Onboard Gigabit LAN
Operating System: Windows 8.1 64 Bit
The Final Finesse: Designed, Manufactured, and Supported in Australia - Exceptional Build Quality and Wire Management -
Warranty: 1 Year Return To Base warranty, Lifetime e-mail support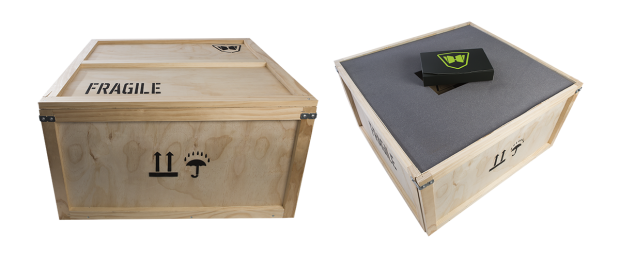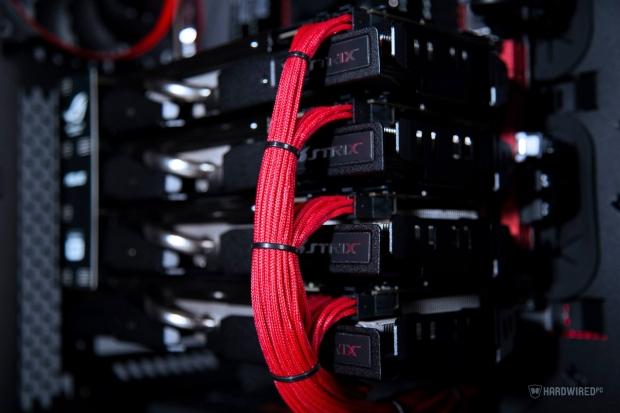 Related Tags