3D printing lets surgeons test practice before giving girl new face
3D printing technology allows surgeons to better practice as little girl undergoes multiple surgeries to fix rare deformity.
Published Mon, Apr 6 2015 11:35 PM CDT
|
Updated Tue, Nov 3 2020 12:08 PM CST
3D printing is helping push the boundaries of modern surgery, allowing surgeons and other medical practitioners to work on more accurate models before live operations. Violet Pietrok, a two-year-old born with a rare cleft deformity, is undergoing a series of operations in large part because of 3D printing.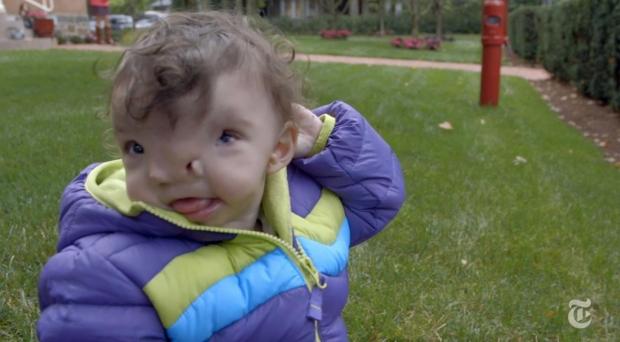 Trying to make precision cuts in the skull, which would be extremely close to the optic nerve, has serious consequences - but doctors were able to practice on a 3D model first. The firsthand experience gave them a better idea of sawblade trajectory - and to better understand how they would be able to make the cuts.
"We were actually able to do the procedure before going into the operating room," said Dr. John Meara, plastic surgeon-in-chief at Boston Children's Hospital, in a statement to CBC. "So we made the cuts in the model, made the bony movements that we would be making in Violet's case and we identified some issues that we modified prior to going into the operating room, which saves time and means that you're not making some of these critical decisions in the operating room."
The 3D model of Violet's skull was made by taking multiple MRIs of her skull, and they were printed using a 3D printer. Even though it took more than a complete day to print, surgeons were able to have an exact model, including proper bone density.
Related Tags