Leap Motion partners with Razer, will be baked into the OSVR headset
Leap Motion will be baked into the future versions of Razer's OSVR headset.

Published Wed, Mar 25 2015 10:27 PM CDT
|
Updated Tue, Nov 3 2020 12:09 PM CST
Leap Motion has teamed up with Razer for its OSVR headsets, where it will supply its motion-tracking technology directly into the Open Source Virtual Reality headset.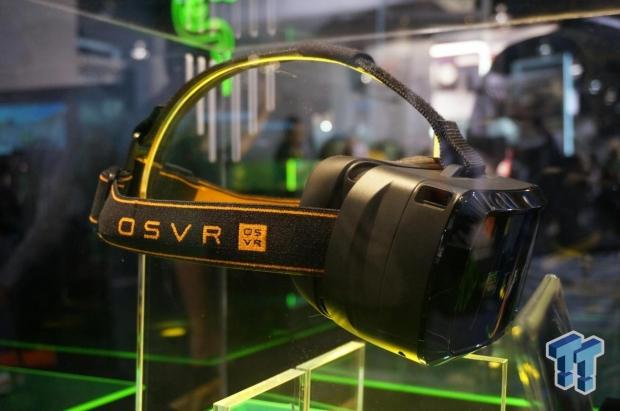 Razer's upcoming Hacker Development Kit (HDK) headset for OSVR will be made available later this year, where developers will have the option of buying one with the faceplate that feature's Leap Motion's gesture-tracking hardware and software baked inside. Developers who opt for this will receive a bundle that includes the ability to create apps and experiences that will use Leap Motion's hand-tracking technology.
Leap Motion's CEO, Michael Buckwald, has said that this partnership is just the first it will have with VR headset makers. Buckwald was coy on which other partners it is working with, but teased that Leap Motion's long-term goal is to have their technology in as many of the leading VR headsets as possible. Buckwald said: "The peripheral [the Leap Motion controller as a standalone device] is still our biggest business but VR is our priority now. We can be in at the ground floor and help shape what it means to have input and help shape what the [VR] operating systems look like".
Developers will be able to secure themselves an OSVR headset for pre-order in May, after which it will begin shipping in June. It will start at $199, with the pricing of the Leap Motion-powered OSVR not known just yet. Buckwald did say that the Leap Motion-powered OSVRF will be about "the same or less expensive" as the current options for a VR headset with a Leap Motion controller.
Related Tags