Stardock CEO on DirectX 12: 4-5x performance improvement over DX11
DirectX 12 games will eventually be 400-500% faster than DX11 games, according to the CEO of Stardock.

Published Thu, Mar 19 2015 2:04 AM CDT
|
Updated Tue, Nov 3 2020 12:09 PM CST
We've heard some great quotes from the CEO of Stardock, Brad Wardell before, but in his latest interview with Niche Gamer, he had some surprising things to say about DirectX 12.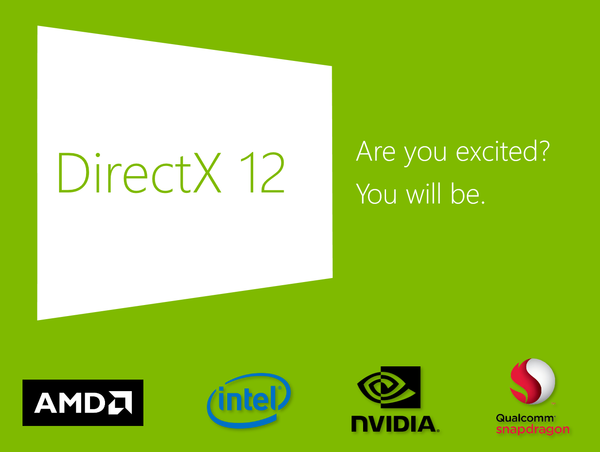 During his interview, he had his attention most from the Game Developers Conference, where Wardell replied with "For me, it's the tech, what is going to be the tech story that comes out of here? What I hope most users get, I've had a lot of meetings with Microsoft, AMD, and a little bit of NVIDIA and Intel - they really need to hit home the fact that DirectX 12, Vulkan, and Mantle, allow all of the cores of your CPU to talk to the video card simultaneously".
"But everyone's really iffy about that, because that means acknowledging that for the past several years, only one of your cores was talking to the GPU, and no one wants to go 'You know by the way, you know that multi-core GPU? It was useless for your games.' Alright? No one wants to be that guy," he continued. Wardell also added: "People wonder, saying 'Gosh, doesn't it seem like PC games have stalled? I wonder why that is?' Well, the speed of a single core on a computer has not changed in years. It's been at 3GHz, or 2-something GHz for years, I mean that's not the only thing that affects the speed, but you get the idea. Now, with DirectX 12, Vulkan, and Mantle, it's how many cores you've got. We've got lots of those. Suddenly, you go by 4x, 5x, the performance".
It's interesting, as he seems to think that we're going to receive an injection of performance from the CPU side of things, where I think we'll see a huge boost when graphics engines change over to DX12 and we're running those DX12-capable games, in native DX12 on Windows 10. That's when we're going to see a huge lid taken off of PC gaming and its performance. Right now, the performance is being held back because if they made games on PC and ported them down to consoles, the PC version of the game would look nothing like the console version - that's how much better it would look.
That's not even going into the performance side of things. If games were made on PCs and not made on consoles and ported over to PCs, and were to utilize all of the horsepower we have in a mid-range GPU let alone a GeForce GTX 980 or Titan X, or dare we say it - SLI or Crossfire setup - it would destroy the consoles. The PC version would look like a proper 'current-gen' title while the Xbox One and PS4 versions of the same game would look like the Xbox or PS2 version.
All hail the #pcmasterrace.
Related Tags