Destruction abounds in new 'San Andreas' trailer
The best destruction that $100 million can buy.

Published Thu, Mar 12 2015 12:14 AM CDT
|
Updated Tue, Nov 3 2020 12:09 PM CST
Every summer has to have at least one high profile destruction porn movie and whilst we can safely assume there'll be plenty during 'The Avengers: Age of Ultron', it's the latest trailer for 'San Andreas' which really delivers the goods.
Set in the aftermath of a gigantic Californian earthquake, the film features Dwayne Johnson as a rescue chopper pilot who'll outrun floods, quakes, building collapses and seemingly an impressive CG tidal wave that's headed right for the coast and also features Australian songbird Kylie Minogue in a role that will hopefully be less embarrassing than in 1994's 'Street Fighter'. With a budget of $100 million, the film is directed by Brad Peyton and hits theaters in Australia on May 28 and in the U.S. one day later.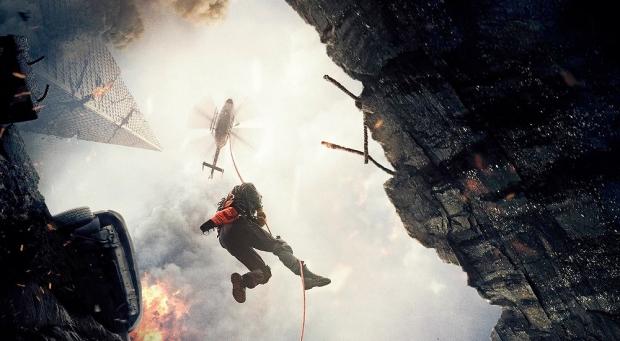 Related Tags