New battery technology allows for full charge in just 1 minute
Israeli startup has an exciting new battery technology that will charge smartphones in just a single minute.

Published Tue, Feb 24 2015 3:38 AM CST
|
Updated Tue, Nov 3 2020 12:09 PM CST
We all know how it feels: to be out for the day and your smartphone is beeping or vibrating at you alerting you to the fact that you're on less than 20% charge. Then you can literally feel the minutes clicking over with each percent going down into that drain that your battery slides into. Well, not for long.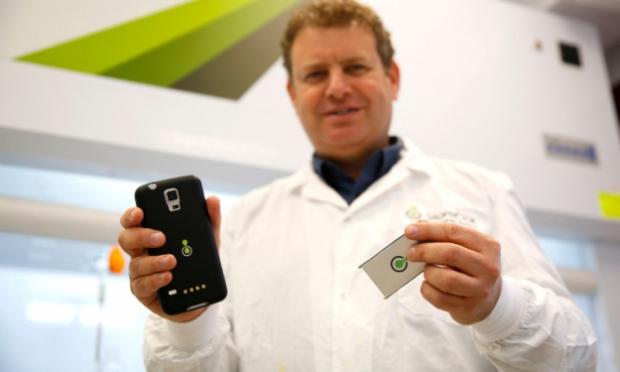 An Israeli startup known as StoreDot is looking to solve this thanks to the by-product of research from the nanotechnology department of the Tel Aviv University, which was looking into Alzheimer's disease. The researchers have discovered that a particular peptide molecule has high capacitance, which means it has the unique ability to hold an electrical charge.
Batteries that use this technology can absorb charge much faster than others, but their overall capacity would be smaller. This new technology can't just be baked into current smartphones and devices, but StoreDot is currently in discussions with 15 smartphone makers, with the hopes to getting a contact with a couple of those companies before the end of the year.
StoreDot's new battery is much smaller than existing models on the market, but this would mean that the actual battery life of the StoreDot-powered smartphone would be much lower than we have today. While today we have an average of say 6-8 hours of battery life at full use, this new battery might provide just 4 hours. But, if you could charge it up to 100% in less than one minute, does it really matter? We should see bigger batteries eventually that would maybe take five minutes to charge, and I'd be more than happy for that.
Where this exciting technology is going to drive into, is the automotive market, and more precisely, the electric car market. StoreDot says that a 5-minute charge would provide enough power to have an electric car make a 150-mile journey, but the startup needs additional funding before its car battery concept is actually viable.
Related Tags