Battlefield Hardline open beta begins on Tuesday, February 3
If you're excited for Battlefield Hardline, then you'll be happy to hear the open beta begins on February 3.
Published Thu, Jan 29 2015 2:02 PM CST
|
Updated Tue, Nov 3 2020 12:10 PM CST
Ahead of its scheduled release date of March 17, an open beta of Battlefield Hardline will take place from Tuesday, February 3 to Sunday, February 8. The game is powered by the Frostbite 3 game engine and includes both single player and multiplayer modes.
There will be three separate modes for gamers to enjoy: A conquest mode that is similar to traditional team-based death match, supporting up to 64 gamers on PC, PlayStation 4 and Xbox One - and 24 players for the Microsoft Xbox 360 and Sony PlayStation 3. The Hotwire mode focuses on chase scenes, and the Heist mode features bank robbers trying to complete a heist before the police capture them.
Interestingly, a "Hacker" mode is available so one person on each team can hack to operate cameras and better spot enemies, with information relayed back to teammates.
"There's nothing more valuable to our team than the relationship we have with our community," said Steve Papoutsis, GM and VP of Visceral Games. "Their passion feeds our passion and their feedback has definitely helped make Hardline a better game. We want them to play the hell out of the beta next week and trust that they'll keep that feedback coming so we can continue to fine tune the game."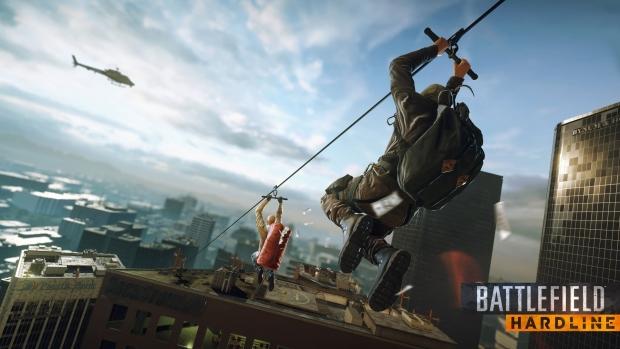 Related Tags