Australian man fined for illegal drone flight thanks to YouTube upload
An Australian man has been issued a drone infringement fine from CASA thanks to them watching his YouTube uploads.
Published Mon, Jan 26 2015 2:29 AM CST
|
Updated Tue, Nov 3 2020 12:10 PM CST
A man from Queensland, Australia has just received a harsh reminder of the drone flight regulations after receiving an $850 fine thanks to uploading drone flight videos to YouTube - in which he displayed illegal activities.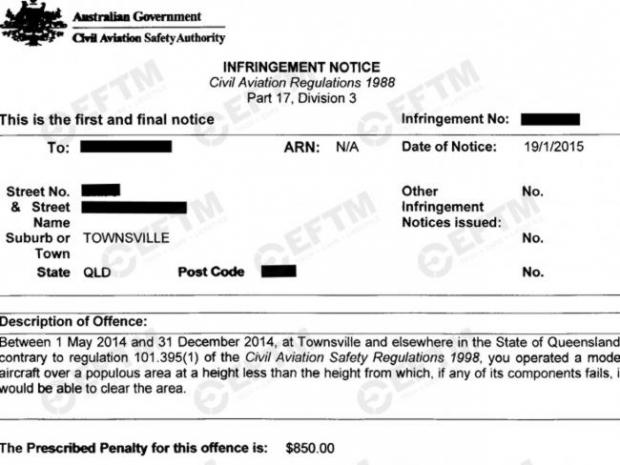 The Civil Aviation Safety Authority (CASA) rang up the Queensland resident, notifying him of multiple breaches he had conducted. He's gotten off lightly as according to CASA, with the investigator stating that "while each individual breach was not major in itself, the number of breaches has caused me concern," as seen on EFTM.
As a quick recap of the basic rules, CASA states that non-commercial drone flight must not be conducted:
Within 3 nautical miles of an airport

Above 400 feet in controlled airspace (large towns and cities)

Over populous areas

Within 30 meters of people

At night
What exactly did CASA catch this man out for? Its been reported that they pinned him for the following offense: "operating a model aircraft over a populous area at a height less than the height from which, if any of its components fails, it would be able to clear the area"
Even though CASA might not be patrolling the skies looking for offenders, hobbyists who wish to upload their own videos to YouTube can certainly be stung - this is similar to multiple hoons who upload videos of them drifting, racing or doing burnouts in publicly registered cars, displaying their number plates on YouTube for millions to witness freely and openly.
For a quick reminder on the rules, you can check out the official CASA website.
Related Tags