Samsung Tizen is finally here, in the form of the Z1 and it's only $92
Samsung have finally released their first Tizen phone to market in India at a low price of $92.
Published Wed, Jan 14 2015 7:01 PM CST
|
Updated Tue, Nov 3 2020 12:10 PM CST
After teasing their first high-end Tizen model in early 2013, then last year announcing a mid-range model for the Russian market and not delivering, the Tizen seemed like it was never going to surface. Media outlets were claiming that Samsung's OS may be kept solely for smartwatches and TVs while Samsung wasted their years away announcing and not releasing phones using their long-awaited Tizen platform.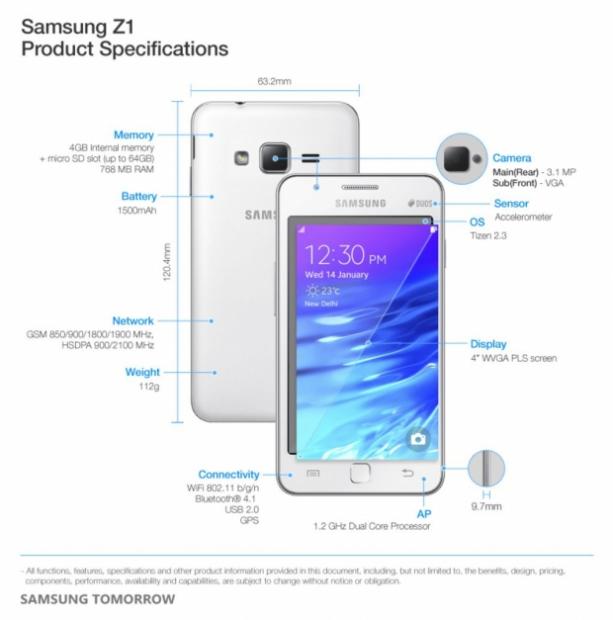 Announced and available right now in India is the new Samsung Tizen smartphone - the Z1. For the price of $92 (5700 rupees) you can nab yourself a 4-inch WVGA screen, 3G data connectivity, a dual-core 1.2GHz processor, 768MB of RAM, a 1500mAh battery, a 3.1-megapixel rear-facing camera and 4GB of internal storage with microSD compatibility. I know exactly what you're thinking, this phone certainly isn't anything special - and you're right.
To back up their mediocre specifications, Samsung claim that the phone has a fast boot time, excellent web performance and great battery efficiency, further calming that this is due to their "lightweight Tizen platform." To help the phone move units, they've also including a bunch of entertainment content, giving their local market free music streaming and Bollywood movies.
Free stuff is pretty cool, but can it stand up to Google's Android One platform? Reports claim that this platform is set at a similar price within the market and offers well over 1 million applications currently on the Play Store. We've seen the same issues with Windows OS phones in the past - sure they might work well, but do you want the possibility of having access to a majorly limited amount of applications?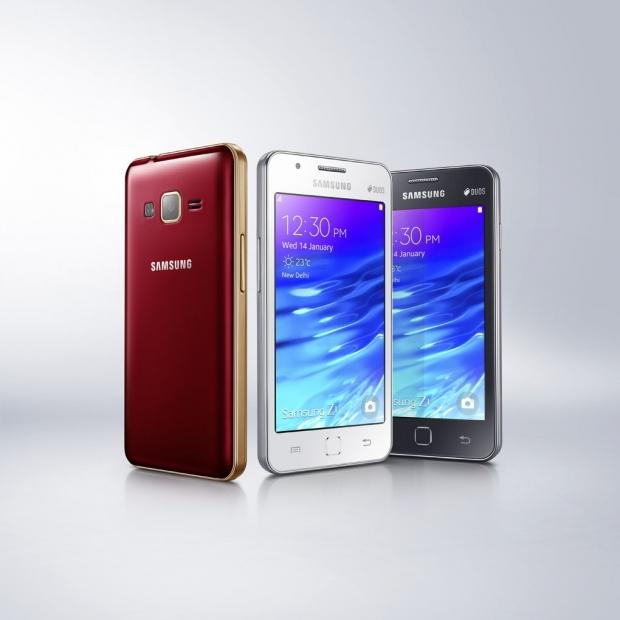 Related Tags