Plextor Officially Announces M6e Black Edition at CES 2015
Plextor Officially Announces M6e Black Edition at CES 2015.
Published Fri, Jan 9 2015 4:40 PM CST
|
Updated Tue, Nov 3 2020 12:11 PM CST
CES 2015 - Plextor officially announced the M6e Black Edition at CES, a product we broke an exclusive story on just a few weeks ago. The M6e Black Edition is a gamer focused version of the original M6e PCIe 2.0 x2 SSD released one year ago at CES 2014.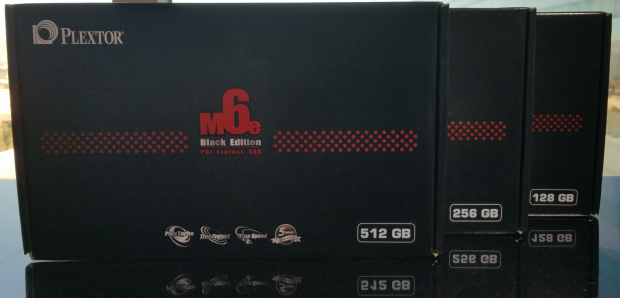 The new model will ship in three capacity sizes, as shown from our suite high up in the MGM Grand on the beautiful Las Vegas Strip.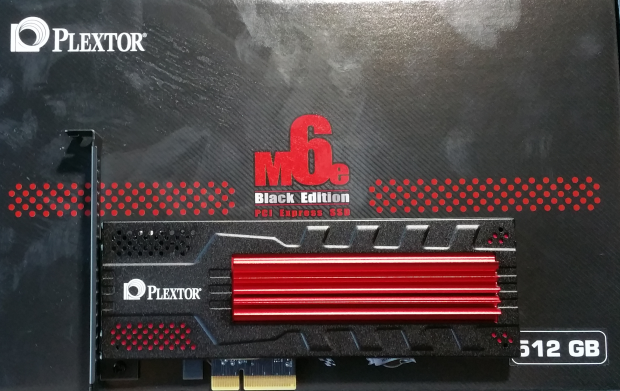 Enhancements include a new black and red aluminum cover that doubles as a heat sink, allowing the new drive to perform well in systems without a lot of air cooling. Sorry for the fingerprints on the package in this image. We're a bit excited and are all checking out the product details on the back.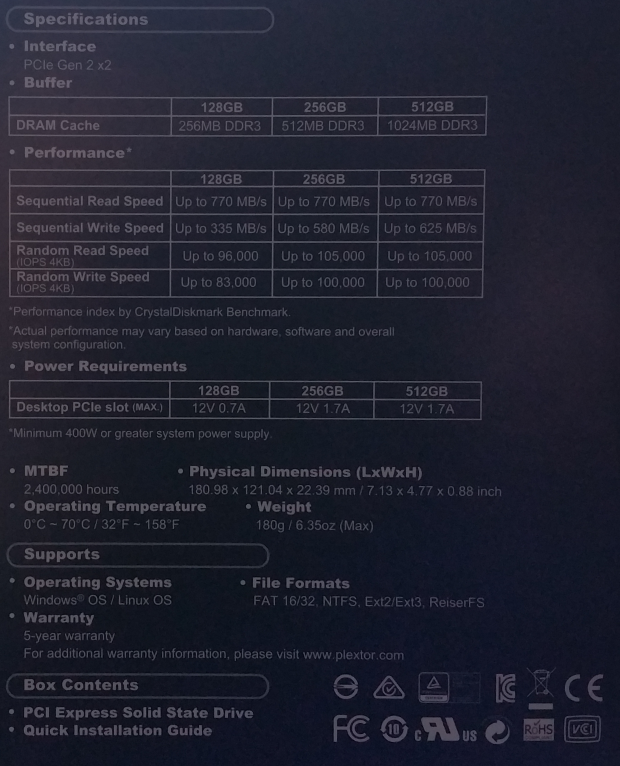 The largest upgrade through is the new firmware, tuning and tweak to allow the new M6e Black Edition to with Plextor's exclusive PlexTurbo 2.0 software. PlexTurbo uses system DRAM to tier storage going to and from the drive. Plextor's software acts as a cache, increasing drive reads and writes. Your system's DRAM capacity and speed will determine the amount of performance increase but the starting point is roughly 4000 to 8000 MB/s for burst duration. The DRAM buffer also absorbs random writes and transfers the data to the NAND as sequential data. This reduces the wear on the NAND but also increases the performance of the data writes.
The base performance numbers without PlexTurbo 2.0 are shown in the image above. Look for a published preview with some initial numbers early next week and a full review of each product mid to late January.
Related Tags