Plextor M6e Black Edition Pictured? We go fishing on plextor.com
We go fishing on Plextor.com and pull in a whopper - M6e Black Edition SSD reeled in.
Published Wed, Dec 31 2014 9:00 AM CST
|
Updated Tue, Nov 3 2020 12:11 PM CST
CES 2015: CES is just a week away and we all know what that means, consumer electronics and computer hardware announcements daily. One product we expect to hear about we've already tracked down thanks to someone administering one of Plextor's websites.
This was our initial lead of a new half height, half length (HHHL) PCIe SSD coming from Plextor soon. At first we weren't too sure what it means other than an unannounced 'M6e BK' model coming soon. Like the Nissan Skyline and amazing Mercedes AMG automobiles, Plextor is prepping a Black Edition of the M6e PCIe SSD released in 2014.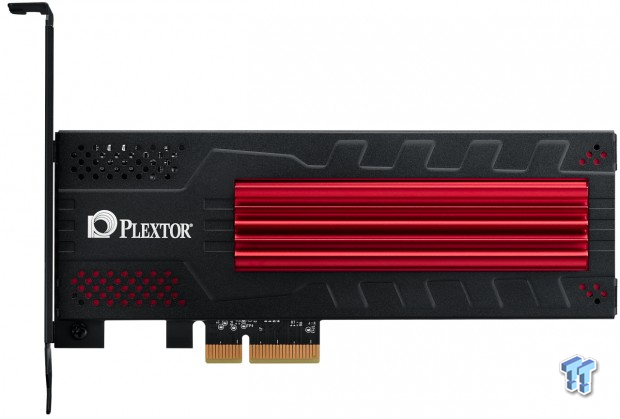 After digging further into the deepest trenches of the interwebs, we finally found gold, err black. This should be the first known image of the new Plextor M6e Black Edition.
At this time we don't have any specifications but we expect this product to use a Marvell PCIe controller since Plextor has only released SSDs with Marvell controllers for the last several years. The real question is if this new PCIe product will use the NVMe instruction set that reduces latency and increases the user experience. We don't know but will have more information at CES when we meet with Plextor.
We can tell you that the new Plextor M6e Black Edition uses a PCIe 2-lane connector like the original M6e we reviewed here.
Related Tags