SAPPHIRE showcase their range of AMD GPUs at CES 2015
SAPPHIRE shows off what we already know and love here at TweakTown, their range of impressive GPUs.

Published Thu, Jan 8 2015 10:07 PM CST
|
Updated Tue, Nov 3 2020 12:11 PM CST
CES 2015 - SAPPHIRE didn't have anything new to show off at CES 2015, so instead it was just showing off a handful of their most popular products.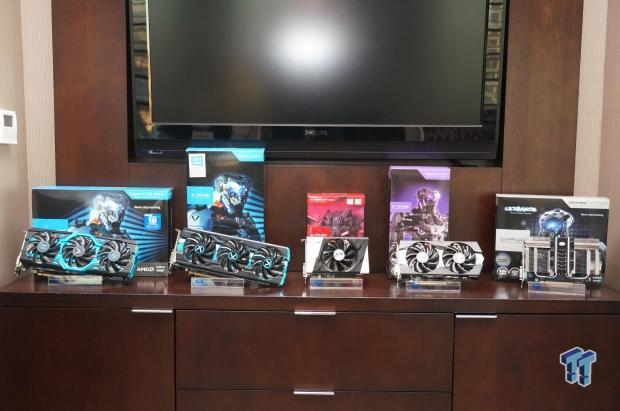 We went in and talked to a few of the executives at the company, teeing up some new projects going into the New Year that you will have to check back with TweakTown in the near future to check out. All we can say is: it'll kick ass. Until then, here are some images of video cards that you can check out, starting with the Radeon R9 290X 4GB and R9 280X 4GB.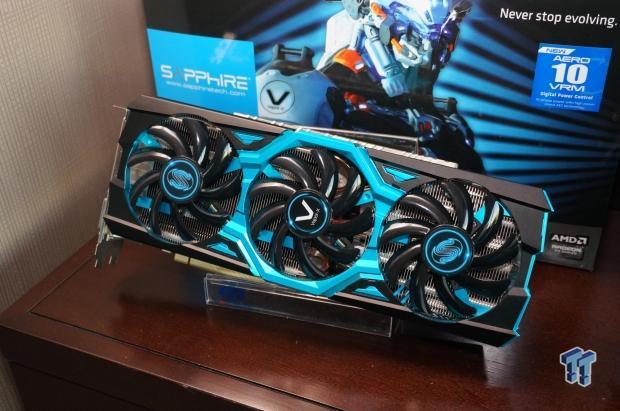 Here's the SAPPHIRE Vapor-X Radeon R9 4GB.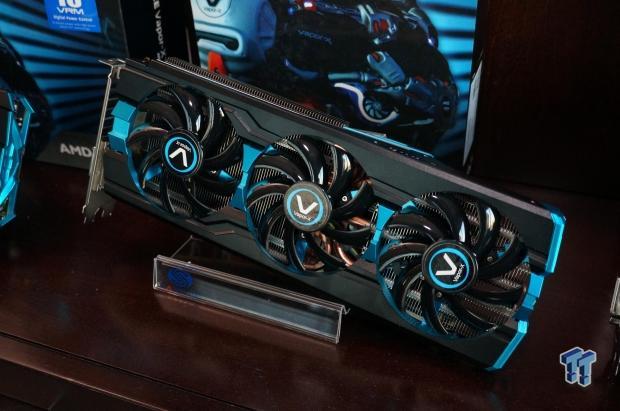 Above, we have the Vapor-X Radeon R9 280X 4GB.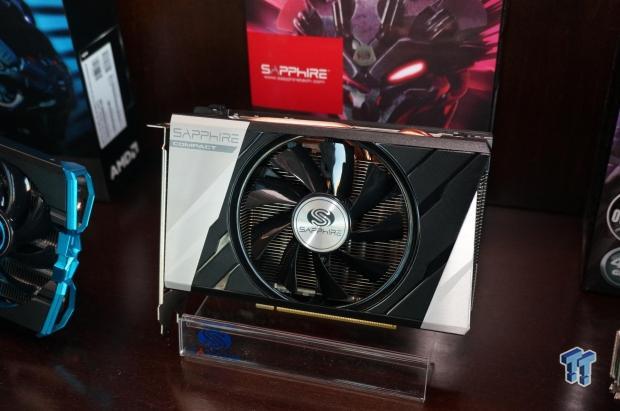 For me, the most exciting card SAPPHIRE was showing off was the ITX Compact R9 285... which is just super small for those kick ass mITX builds where you still want some grunt.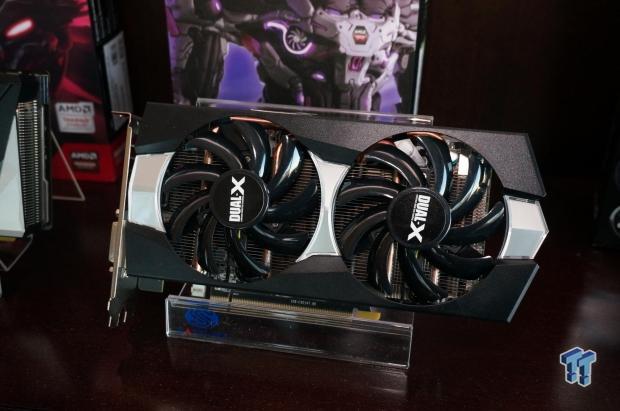 Here we have the Dual-X R9 270X.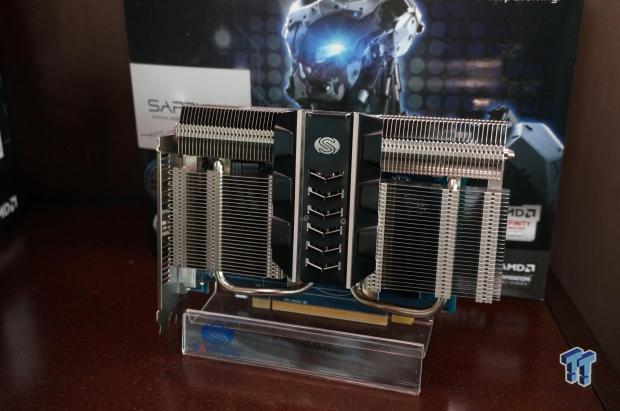 This is a passively cooled card, the Ultimate R7 250.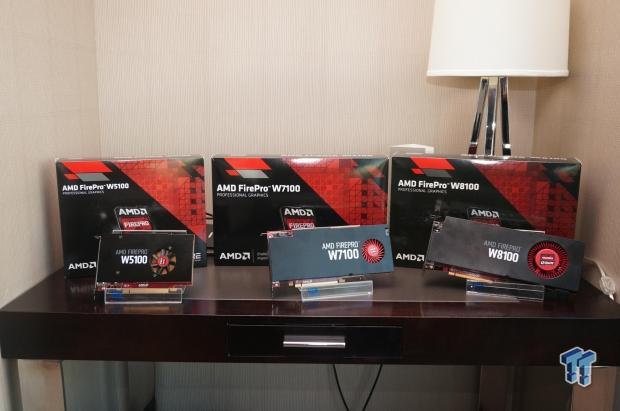 Now for the crazy stuff, here we have SAPPHIRE's FirePro range of professional GPUs. From left to right, we have the W5100, W7100 and W8100.
Related Tags