CES 2015 - LUXA2 is a sub-brand of the well-known case, cooler and power supply company Thermaltake. They're all about releasing highly-priced, high-quality mobile accessories and are often seen going the extra mile to offer users extra nice touches with their products like leather exteriors, plush carry bags and sleek finishes. We've rated their audio devices highly in the past, can they keep up the good work?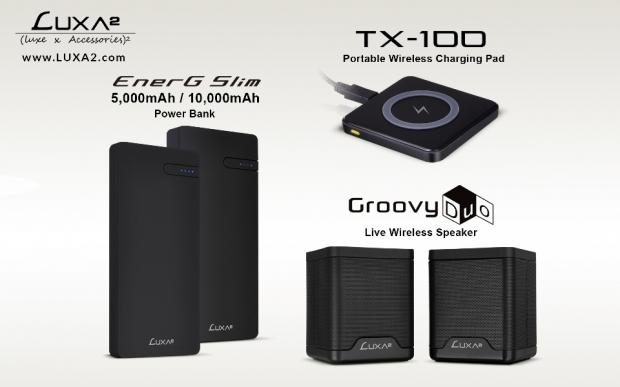 The new products on offer here are their 5,000 and 10,000 mAh EnerG Slim power banks, the Groovy Duo Live Wireless Speakers and the Clip Series Universal Car Mount Holder. I've had some personal experience with pre-release editions of the Groovy Duo wireless and its been quite promising - I'm interested to see what the final product can bring to the table. This speaker uses Bluetooth technology to connect your phone to one speaker, then push it from this to another satellite speaker - which can be placed a few meters away. This means that if you're taking it traveling, you can set up your sound experience as you see fit, allowing for a better experience.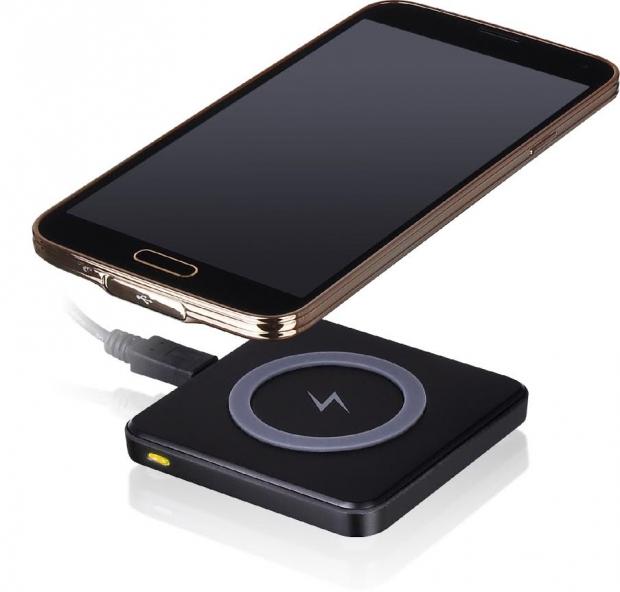 LUXA2 are also pushing the wireless charging game strongly, providing their TX-100 ultra slim portable wireless charging pad to the public. This product uses NFC technology to charge your phone without the need for any messy cable connections. Unfortunately for some devices (like my Samsung Galaxy S4), NFC charging is very up and down - sometimes not working for no real reason. Maybe LUXA2 has fixed these issues, we will have to wait and see.