SteelSeries aim to improve your game with an eye-tracker at CES 2015
SteelSeries team up with Tobii technology to produce an eye-tracking system to assist general and professional gamers alike.
Published Sat, Jan 3 2015 9:57 PM CST
|
Updated Tue, Nov 3 2020 12:11 PM CST
CES 2015 - SteelSeries will be showcasing their new Sentry eye tracker at CES 2015 in Las Vegas and streaming the action live via Twitch TV. This new technology sets out to improve a users game play in any popular competitive or eSports title, helping them track their eye movements and analyze the results or see through the eyes of their favorite professional gamer.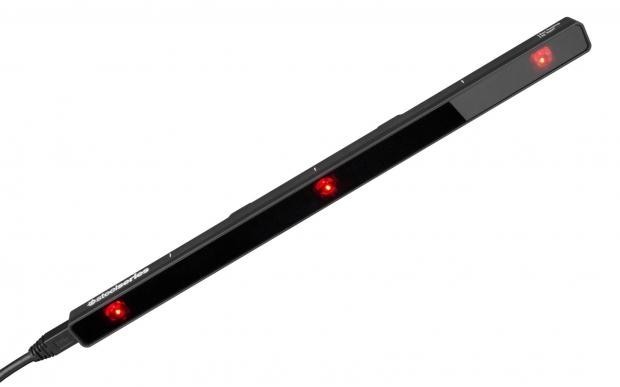 SteelSeries' CEO, Ehtisham Rabbani, commented in their recently issued press release, saying that "today, with our Sentry Eye Tracker, we are announcing an entirely new way for streamers and viewers to see the game. This is just the tip of the innovation iceberg for Sentry, and we could not be more excited to realize all the possibilities that emerge when your game knows where your eyes are looking." This eye tracking technology has been made in partnership with Tobii Technology. Their president, Oscar Werner is reportedly quite excited about the project, stating that "eye tracking also provides an entirely new way for streamers and eSports competitors to entertain their audiences and use their eye tracking data to train and enhance their gaming strategy/ We are thrilled to partner with SteelSeries to realize the impact our eye tracking technology can have across different audiences throughout the video game industry."
Claimed as "the future of streaming", the Sentry will enable viewers to view the game through the eyes of the streamer, giving the fans an insight into the gamers though process, map awareness and other extremely important aspects when learning to master a game. The Sentry will also enable for out-of-game analysis of results, pointing out different screen fixation points and how often they complete crucial tasks like glancing at the mini-map.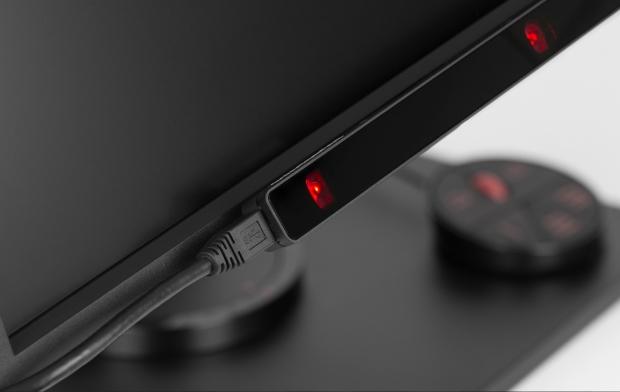 The Sentry is available now for $199.99 through the official SteelSeries website. If you want to wait and check it out in operation, you can do so by keeping updated with their See the Future product page as it goes live over the CES period.
Related Tags