A '4D' printed dress was just added to the Meuseum of Modern Art
The Museum of Modern Art have added a '4D' printed dress to their collection and you can too!
Published Sun, Dec 14 2014 9:57 PM CST
|
Updated Tue, Nov 3 2020 12:12 PM CST
"Bodies are 3-dimensional but clothing is traditionally made from flat material that is cut and painstakingly pieced together" says Nervous Systems, the creators of this 3D-printed dress, further commenting that "In contrast, Kinematics garments are created in 3D, directly from body scans, and require absolutely no assembly." This futuristic looking dress looks like something out of a futuristic sci-Fi feature film, however it's a very real thing - and you can own one too.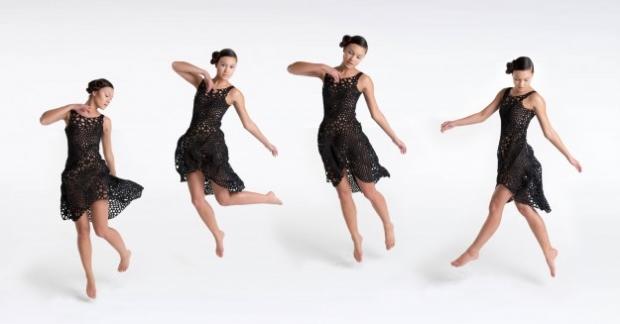 The dress in question has been labeled as 4D rather than the expected 3D, this is common practice when 3D-printed objects are "designed to change over time in response to their environment" as according to CNET.
This dress was designed by Kinematics and is constructed using 2,279 rigid, interlocking triangles which are connected to 3,316 hinges printed in a single piece. The hinges mean that the dress can conform to a human body, much as seen through regular clothing - allowing it to flow and move like fabric would.
Kinetic explained their design materials in an interview, stating that "unlike traditional fabric, this textile is not uniform; it varies in rigidity, drape, flex, porosity and pattern through space. The entire piece is customizable, from fit and style to flexibility and pattern, with Kinematics Cloth our first app for clothing."
Their app allows for users to design a Kinematics clothing option from a supplied 3D body scan by selecting the size and shape of modules and placing them onto the garment. You can then order your design for printing and have it delivered to your door.
Check out their neat promotional video below.
Related Tags