Keurig coffee machine hacked to support all coffee pods
Keurig went to a lot of effort to secture the coffee pods used in their machines were factory issued by themselves, it seems to have majorly backfired.
Published Wed, Dec 10 2014 11:57 PM CST
|
Updated Tue, Nov 3 2020 12:12 PM CST
We've recently reported that Keurig wanted to starve off third-party coffee pod manufacturers, only allowing officially released pods to be utilized through its system.
Set to the Darth Vader theme music, a tricky hacker has posted a video of this machine supporting any coffee pod you see fit by simply strategically placing a bit of tape and mustering "not much aim". He then puts his "One Love" Marley coffee pod into the machine and produces some delicious hot drink straight into the awaiting "Life's Good" mug below.
This hack comes courtesy of Keurighack.com which claims that this 'evil' system can be bested by snipping a small section from the lid of a company-branded Keurig "K-cup" and taping it over the lid of the 'rebel' pod. This strip is all you need to electronically fool the Keurig machine into thinking the pod is legit.
If re-applying tape is too time consuming, the video goes on to explain that you can simply attach this strip to the machine permanently, stating that you should simply "Just tape it in there, up in the left: over the open rectangular space".
There has been a plethora of negative publicity and various lawsuits staring down Keurig in their coffee DRM ploy, given it's this easy to 'hack' - was it all worth it? Wired.com likened this issue to another commonly-used household technology device, stating that it's "like the inkjet printer business model applied to coffee: The money isn't in the printer. It's in the ink."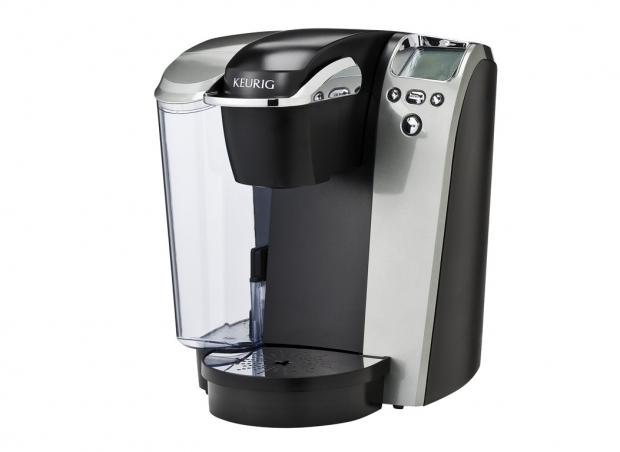 Related Tags