Valve has launched Steam Broadcasting, which if you didn't guess is the company's own version of livestreaming, ala Twitch. You can watch gamers play games through the Steam Community, and stream games yourself, if you want to.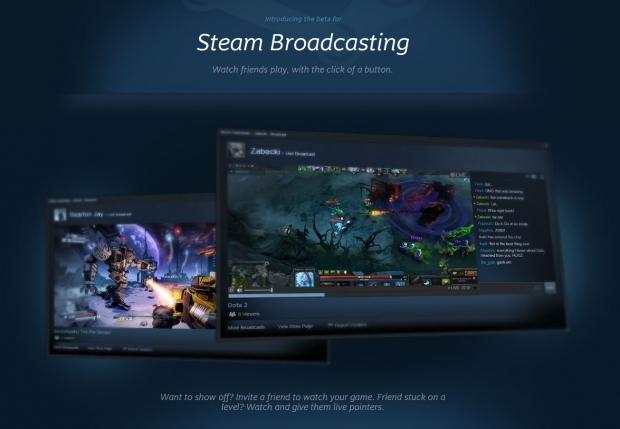 Steam Broadcasting also offers streaming games privately, as well as to the world, so if you want to have a private broadcast between friends, the option is still there. Gamers can set Steam Broadcasting to automatically stream games to your friends list on Steam if they want to watch it, or friends can alternatively send you a request to view your stream.
This is where Valve is making it different to Twitch, which requires software to get it up and running. Steam doing it natively, and very easily, is definitely the way to go. Valve obviously has the game library to back it up, as well as a few exclusives of their own like DOTA2 and CS:GO.