Counter-Strike: Global Offensive gets a Music Kit
Whether you get killed, respawn or become an in-game MVP, you can now play a pre-selected music kit exclusively for Counter-Strike: Global Offensive.
Published Mon, Oct 13 2014 9:59 PM CDT
|
Updated Tue, Nov 3 2020 12:14 PM CST
Probably the strangest addition to a long-time team-player based first person shooter with a massive fan base, Valve has added a music-kit feature to Counter-Strike: Global Offensive, where it replaces the in-game music with the listed music.
Once the music is equipped in-game for any scenario, you can share it with anyone and play in that particular selected action when it takes place. It also includes a feature where a special MVP anthem plays whenever you become the in-game MVP (Most Valuable Player). Scenarios include starting the round, planting bombs, diffusing bombs, shot dead and few more.
As of now, there are nine kits available via Steam market. One of these artists also made background music for games like Ghost Recon, Transformers: Age of Extinction, etc. Valve implemented this so that players can 'establish your identity', but I am sure a lot of people would like to see this feature let them choose the music that they want to play. In any case, some players seem to like this new addition. There have been few artists of these kits who have interacted with gamers as well in Reddit, and gamers can pitch in ideas or suggestions if they want to.
Who knows, maybe if Valve finds this implementation successful, they might enable this for few of their other games, and other companies may follow suit. Would you buy the music pack for Counter-Strike: Global Offensive, especially if you're a regular or a pro-level player in a clan?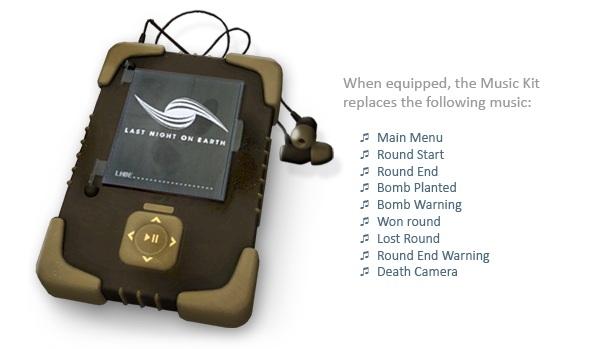 Related Tags