Samsung Gear VR's content will be controlled by Oculus
Oculus will be controlling the slew of software and games on Gear VR.

Published Thu, Sep 25 2014 11:24 PM CDT
|
Updated Tue, Nov 3 2020 12:14 PM CST
Samsung is soon to launch its Gear VR device, alongside the Galaxy Note 4 smartphone, but what about the software and games that will float onto Samsung's first VR device? That will be controlled by Oculus.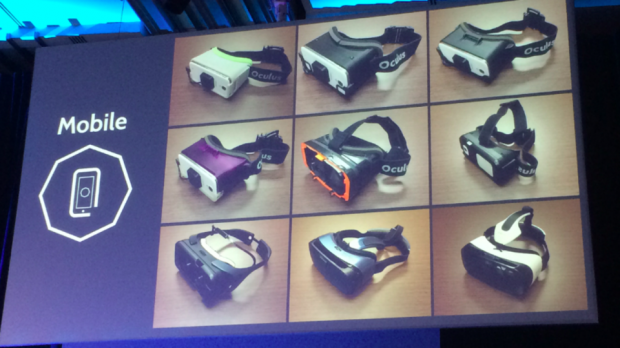 First, you'll need the Galaxy Note 4 smartphone, followed by (of course) the Gear VR headset itself, and finally, in order to get it all working, the software will be coming from Oculus. Oculus' vice president for Mobile told Polygon: "On Gear VR, there will be an Oculus store and that's how you'll get Gear VR applications". This means that there is no way for developers to release games through the Google Play, or other Android stores for Gear VR. Cohen added: "No. You'll need to go through Oculus storefront for mobile VR".
While this might sound strange, it gives Oculus the control to keep the quality of the content at a much higher grade. Second, it provides Oculus, and Facebook, with profits from the sales, in the same way Valve takes a cut of profits from each game sold on Steam. Cohen added: "We'll have a lot more details about this later, but it's going to be something that's very developer friendly. Our goal is to be the platform, to provide the tools that developers need, and to bring the users in," he stated. "And that it will be as painless as we can make it".
Speaking of Valve, Oculus has hired Jason Holtman, who used to work for Valve on Steam, Cohen said: "He's learned a lot of great lessons, and he's brought them to Oculus to make sure developers are very happy".
Related Tags