AT&T will roll-out Wi-Fi calling only in 2015
AT&T to push its Wi-Fi calling service, starting with the new iPhone, in 2015.
Published Mon, Sep 15 2014 10:28 PM CDT
|
Updated Tue, Nov 3 2020 12:14 PM CST
Apple introduced a new feature for its iPhone 6, iPhone 6 Plus and previous models with iOS 8 called Wi-Fi calling, of which only T-Mobile and EE will be providing at the time of launch. AT&T on the other hand plans to roll out Wi-Fi calling support, but as late as next year.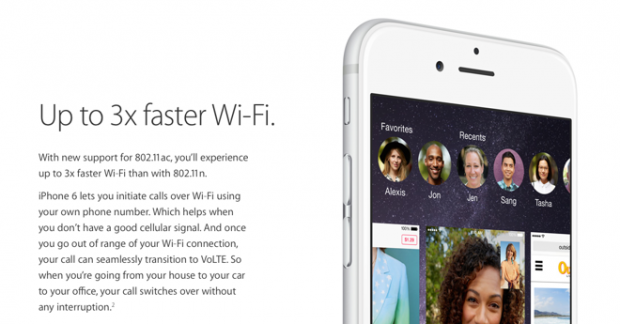 Despite AT&T's attempts to ensure that Wi-Fi calling will work without interruptions hinted as a reasons for a slow rollout, Ralph de la Vega, president and CEO of AT&T's new Mobile and Business Solutions group said that there's no urgent need to roll out Wi-Fi calling for now.
"We're very focused on making sure it's a great experience for customers, but we see it as a complement, not a replacement," Ralph de la Vega said. "We feel good about a great nationwide network with unlimited talk and text." He added that Wi-Fi calling will serve only as a complement to voice-over LTE AND 3G voice.
According to AT&T, the demand for iPhone 6 and 6 Plus have exceeded the demands of its 5 and 5S models that was released last year as soon as the pre-orders have started. Meanwhile, T-Mobile said during its 'Un-carrier 7.0' launch event that its Wi-Fi calling capabilities will ensure full coverage indoors and even in areas without LTE network.
Related Tags