GoTenna portable gadget keeps you connected when signals are poor
GoTenna device debuts as a way to keep you in communications with others even when no cellular network is available.
Published Fri, Jul 18 2014 8:06 AM CDT
|
Updated Tue, Nov 3 2020 12:15 PM CST
We have all been in a situation where we need our phones for one reason or another and the area lacks enough signal for a connection. If you are in an emergency, that lack of a signal can be life threatening. A new device called the GoTenna has debuted that promises to be able to keep you in touch even in areas where cellular signal strength is weak or not available.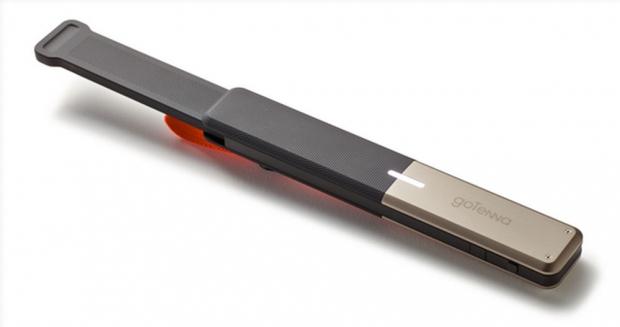 The GoTenna is a small 2-ounce wand that can be connected to a backpack or belt loop that is able to connect to a smartphone via Bluetooth low energy. Once connected and powered on, users of GoTenna are able to send messages and GPS coordinates to other people who are also connected by a GoTenna.
High-resolution offline maps are offered by the company allowing users to reference transmitted location data. GoTenna isn't able to give high-speed data or voice capability, so there is no surfing the web or using Facebook with the device. It creates a low frequency radio wave network for iOS and Android devices that is good for about a mile in a dense urban area or about 9 miles in outdoor conditions. Pre-orders are underway now with a pair of the devices selling for $149 before going to $299 per pair later.
Related Tags