SanDisk Launches Extreme PRO SSD with a 10 Year Warranty
SanDisk Raises the Bar for SATA III Performance and Warranty with the Extreme PRO SSD.
Published Jun 8, 2014 12:21 AM CDT
|
Updated Tue, Nov 3 2020 12:16 PM CST
2 minutes & 4 seconds read time
Computex 2014 - SanDisk released a new flagship consumer / prosumer SSD that fits into what we call the Hyper Class of product at Computex 2014. Hyper Class is a term we coined from the automotive industry, hyper cars, the fastest products on the market that are beyond excessive luxury and performance. The new Extreme Pro SSD carries an industry leading 10-year warranty that shows the companies confidence in the drive, but just as impressive are our early tests here in Taipei on a loaner system from the TweakTown Taipei office.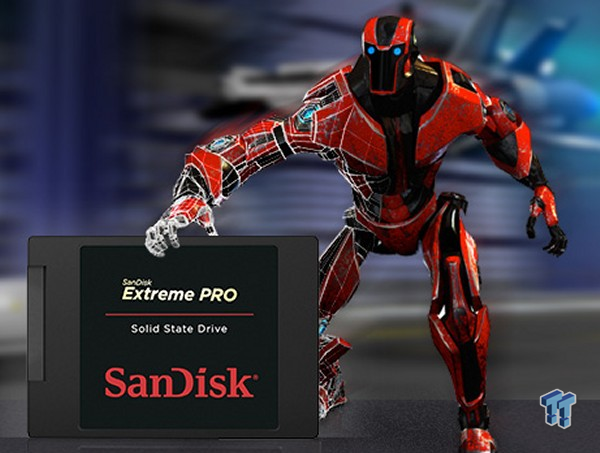 The SanDisk Extreme PRO is one of the most significant SSD product launches of the year for enthusiasts and demanding users who need high reliability coupled with top tier performance. SanDisk has raised the warranty bar and doubled previous hyper class warranty lengths, showing that the company is very confident in releasing a product of this caliber. At the same time, the Extreme Pro SSD warranty triples the existing standard for mechanical storage warranty length. In our view, this isn't a marketing ploy, SanDisk SSDs are worthy of such a high standard and it the industry should take note.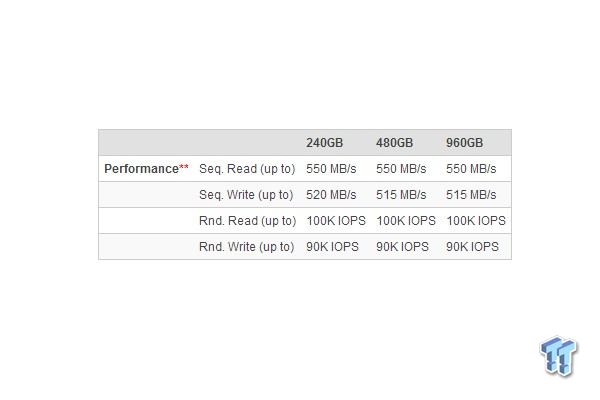 Offered in three capacity sizes that range from 256GB to a massive 1TB model. Just as impressive as the warranty is the fact that SanDisk was able to achieve high data write transmissions at a constant rate without using additional overprovisioning. On paper and in traditional SanDisk fashion, the Extreme PRO's specification sheet shows conservative performance numbers to account for older and slower computing systems. In our early tests, we confirmed the tested drives deliver higher than advertised speeds in nearly all areas right out of the box without any system tweaking.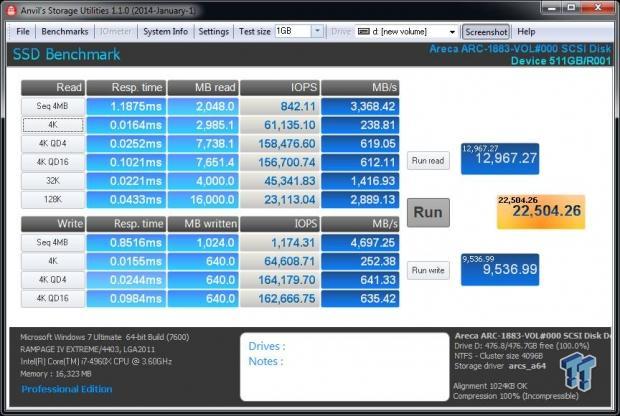 While at Computex, Paul Alcorn and I had the opportunity to test a new, unreleased Areca ARC-1883ix-24 RAID controller with early firmware and drivers. We reached out to SanDisk to run the new Extreme PRO SSD in an array with the controller and achieved a set of very impressive results even with the beta driver on the Areca Technology ARC-1883ix-24. The unmatched performance consistency of this product makes it an ideal candidate for RAID environments.
The Extreme PRO has a broad range of applications with the starting point at gamers and power users who demand the fastest response times and reliable operation that allows faster game loading times, ultimate system response and the best user experience possible.
The drive also carries over to professional markets as well, such at audio and video engineers and photographers who value reliability and the fastest speeds possible. When booking celebrities and super models that charge by the hour, you don't want to waste time on slow system boot times and slow file transfers.
It's difficult not the come back to the the SanDisk Extreme PRO's 10-year warranty though because no matter what your market or system demands, the Extreme Pro will outlive every other component in your system, period.
Look for a full review of all three capacity sizes in the coming days from out US SSD testing lab.
Related Tags