Relatives of those missing on MH370 launch whistleblowing reward fund
Relatives of the passengers on Malaysia Airlines flight MH370 offer up $3 million whistleblowing reward fund, hoping someone will step forward.
Published Jun 7, 2014 5:54 AM CDT
|
Updated Tue, Nov 3 2020 12:16 PM CST
1 minute & 53 seconds read time
It has been a very long three months since the Malaysia Airlines flight MH370 went missing, with grieving families of the passengers on-board the plane now offering up $3 million to anyone who will step forward with key information.
Offering up $3 million for someone to step forward as a whistleblower is quite the step for the families, but with authorities, the Malaysian government and others not coming up with anything, they have run out of things to do. The families are convinced that authorities are covering up the truth of the missing plane, so they've launched a crowd-funding campaign through Indiegogo.
The campaign started after Malaysia's acting Transport Minister, Hishammuddin Hussein, bagged Boeing and Rolls Royce for their part in the search for MH370, saying that the responsibility for the entire investigation should fall on Malaysia, Australia and China. Sarah Bajc told The USA Today: "We are taking matters into our own hands. There is no credible evidence that the plane is in the southern Indian Ocean, where planes, boats and a mini-sub have searched in vain for week. I'm convinced that somebody is concealing something".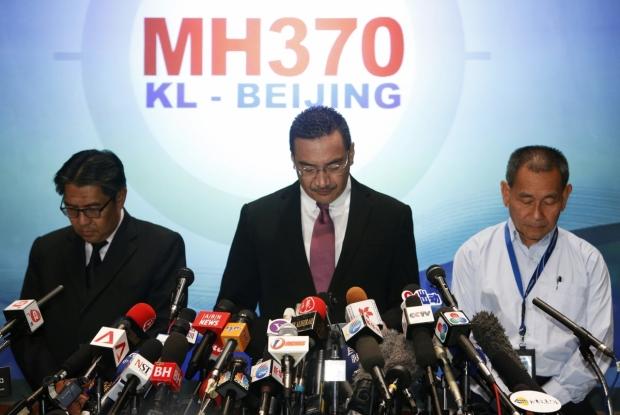 The campaign will launch on Monday, known as "Reward MH370: The Search for the Truth," with minimum donations starting at $5. They are also raising $2 million to hire some private investigators, with Bajc saying that even that amount of money "won't go very far". She continued: "Clearly, they've already spent $100 million dollars and they've gotten nothing. But we're not going to approach it with boats in the ocean, we're going to approach it with human intelligence".
Bajc continued: "There are no promises here, but we believe we need to try something, as if we just sit back on our heels and allow the existing path to continue, I don't think this will ever be solved. The relatives hope they turn up a whistle-blower who says, 'I know where to find this,' or a flight controller who can access new data, but expect they will also encounter some unethical people. I don't care. I just want to find the plane".
Malaysia's acting Transport Minister, Hishammuddin Hussein, attacked Boeing and Rolls Royce during the week, where he said that the companies haven't been transparent in their part of searching for the missing flight. He said during a press conference: "There will come a time when they will come and have to be more open with their position because it is their engines and we base our search and future plans on their advice and to put it squarely on the shoulders of Australia, Malaysia and China is not fair. Raw data means nothing unless it is analysed and advised and we make our decisions based on their advice. There will come a time when they will have to defend the advice they have given us".
Related Tags