Tangible Play connects iPad games with real-world toys
Tangible Games has launched a series of iPad games that work with toys in the real-world bringing a digital experience to life.
Published Mon, May 26 2014 6:02 AM CDT
|
Updated Tue, Nov 3 2020 12:16 PM CST
Kids love to play games on tablets and smartphones. The problem that some parents have is that many of the games available for the iPad and iPhone aren't exactly educational. Some would also prefer their kids to play with toys that aren't digital. A new series of games have surfaced from a company called Tangible Play that combines digital and real-world play for an interesting experience.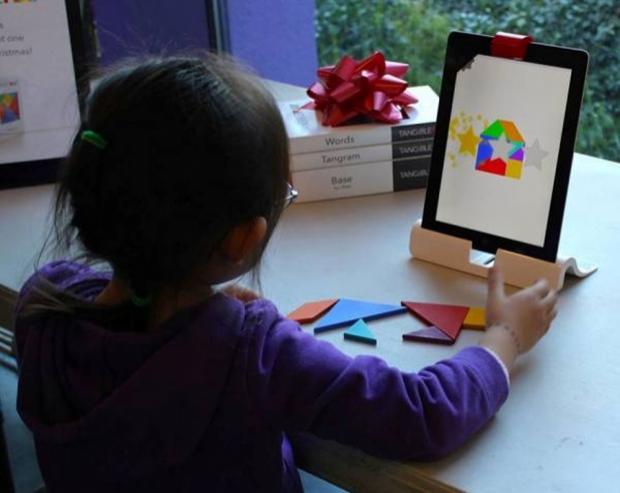 The game series has three games known collectively as Osmo for kids that are able to connect with physical toys that children can touch and feel in the real-world. The games include Newton, Words, and Tangram. The games come with a stand to hold the tablet at a specific angle and a clip that goes over the camera.
That clip directs the camera to the surface where the game is being played. The game is then able to mimic the actions kids take in the real-world on the screen of the tablet. Newton is a drawing app that can create obstacles to play a game. Words is sort of like Scrabble. Tangram is a puzzle game that lets you match the shape on the screen using flat pieces. Osmo is currently crowdfunding and needs $50,000. During funding, the game will sell for $49 with the normal street price being $99.
Related Tags