SK Hynix unveils a DDR4 module packed with 128GB of RAM
SK Hynix has taken the tech world by storm today when it unveiled its first 128GB stick of DDR4 RAM, destined for enterprise servers everywhere in 2015.
Published Tue, Apr 8 2014 5:41 PM CDT
|
Updated Tue, Nov 3 2020 12:17 PM CST
DDR4 RAM is still in its infancy and at the moment it's use is relegated to the high-end enterprise server world, but that has not stopped silicon manufacturer, SK Hynix, from pushing the new standard to the next level. Today the company unveiled its latest DDR4 module that boast an impressive 128GB of RAM on a single DIMM sized stick.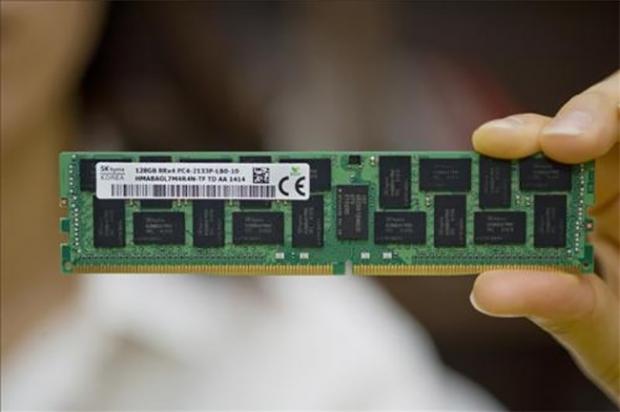 "The development of the world's first 128GB DDR4 module has its significance in opening ultrahigh density server market" said Sung Joo Hong, the head of DRAM development at SK Hynix in s statement.. "The company will further strengthen its competitiveness in premium DRAM sphere with the development of high density, ultrahigh speed and low power consuming products."
The 128GB stick of DDR4 is based on Through Silicon Via technology and utilizes SK Hynix's 20nm 8GB chips packed in a single DIMM module as tightly as possible. SK Hynix says that the stick of DDR4 is capable of speeds up to 2133Mbp/s, with speeds reaching 17GB/s if passed through a 64-bit wide bus. The sticks operate on just 1.2V which is a significant energy savings over the common 1.5V DDR3 modules.
Related Tags