Next week on April 10 from 10am till 11am PST (GMT -8:00) we will be hosting a free webinar with SanDisk.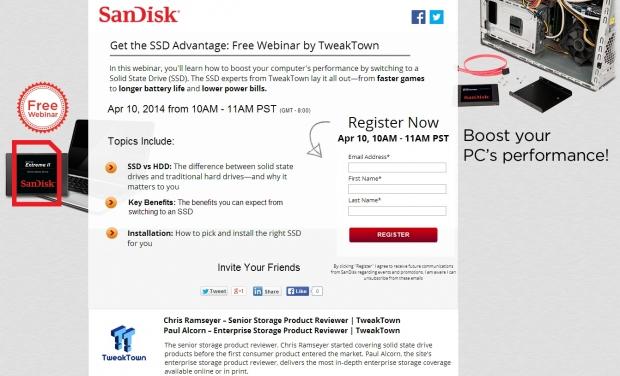 In this webinar, you'll learn how to boost your computer's performance by switching to a Solid State Drive (SSD). Our own SSD experts Chris Ramseyer and Paul Alcorn lay it all out-from faster games to longer battery life and lower power bills.
Topics Include:
SSD vs HDD: The difference between solid state drives and traditional hard drives-and why it matters to you
Key Benefits: The benefits you can expect from switching to an SSD
Installation: How to pick and install the right SSD for you
We encourage all our readers to get involved. Head on over to the SanDisk sign up page and fill out the simple form.
We hope to see as many of you there as possible!