Battlefield 4 Naval Strike begins rolling out to premium members on PC
It's a little less than a week overdue, but today DICE and Electronic Arts have began rolling out the new Naval Strike expansion for Battlefield 4.
Published Mon, Mar 31 2014 8:45 AM CDT
|
Updated Tue, Nov 3 2020 12:17 PM CST
It's been almost a week since DICE first tried released the Naval Strike expansion for Battlefield 4. Unfortunately, only PlayStation 4 owners who were Battlefield premium members could play the new DLC. A major bug in Naval Strike forced DICE to postpone the game for PC and Xbox One premium members until a fix could be implemented. In a statement on the delay,DICE said that: "We know that many Battlefield 4 Premium owners wanted to play Naval Strike today. However, we didn't want to release the new content until we believed it was quality content."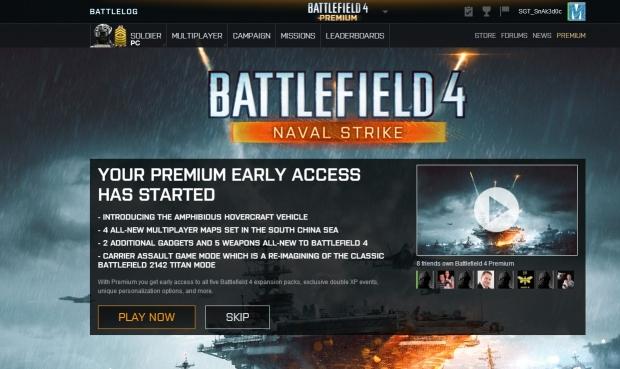 It appears that DICE was able to implement the fix a little earlier than expected, and today Battlefield 4 premium members on PC are beginning to receive the Naval Strike update. This follows a roll-out to Xbox One premium members just three days ago. I just finished downloading the update, and will have a post up very soon with a first look at Battlefield 4 Naval Strike in high-resolution on max settings. The download was just over 5GB and it took me about 8 minutes to pull down on a 117Mb/s downstream connection.
Battlefield 4 Naval Strike includes four new maps, a new game mode and a whole new cache of weapons that many players have had for weeks now thanks to a glitch in the system. Obviously, the new maps focus on a water-based assault, or have island-themed surroundings. The new Carrier Assault mode resurrects the classic Titan mode we all loved in Battlefield 2142, except this time players must assault the opposing team's aircraft carrier using several different methods to gain access into the ships hull. Additionally, a new hovercraft vehicle is present, and players can access it immediately.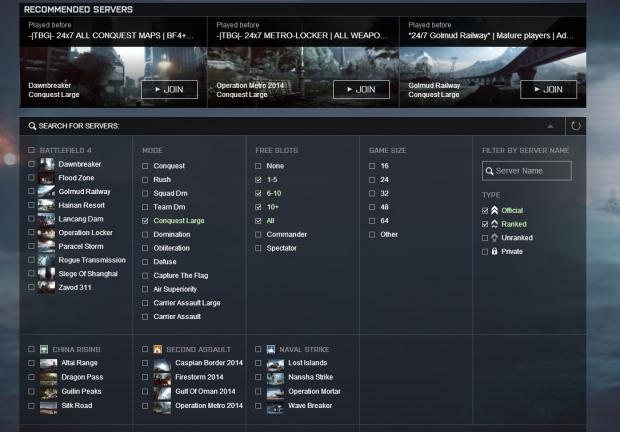 The four new maps include:
Lost Islands: Blow open a crashed passenger plane and capture fishing villages across these tropical islands.
Wave Breaker: Drop a submarine on your foes as you infiltrate a naval base or rush between shipping docks and rocky islands on this massive map.
Nansha Strike: Wage war across stormy seas in the largest ocean stretch in a Battlefield map yet.
Operation Mortar: Storm an abandoned cliff-side resort, or get lost in the breathtaking vistas in this map.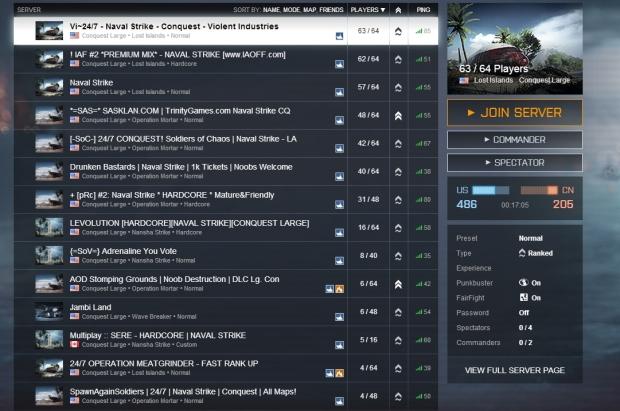 Related Tags