CliffyB calls Notch a "pouty kid" over Notch's thoughts on Oculus VR
CliffyB talks about Facebook scooping up Oculus VR, calls the maker of Minecraft a "pouty kid"

Published Thu, Mar 27 2014 8:22 PM CDT
|
Updated Tue, Nov 3 2020 12:17 PM CST
You might remember the name 'CliffyB' as one of the brains (now ex-brain) of Epic Games. Cliff Bleszinski took to his Tumblr to talk about the recent acquisition of Oculus VR by Facebook: "The brain droppings of a formerly employed videogame ninja". CliffyB seemed to think it was going to happen, where he said: "this is exactly what was going to happen". He explained in much more detail: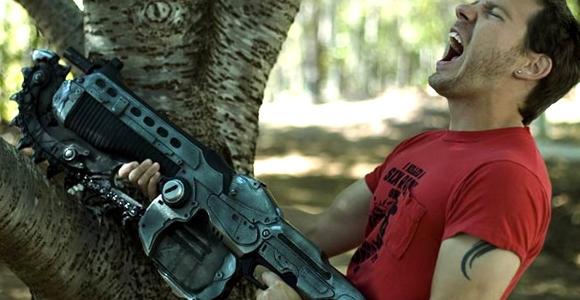 When a company raises money from venture capitalists the end game IS acquisition. While it might have been interesting for a dedicated gaming company to purchase Oculus it might have ultimately limited their potential in regards to the myriad of things that the Rift is capable of. I want games, but I also want virtual tourism. PTSD treatment. End of life quality comfort care improvements. Treatment for a variety of fears. Architectural visualisation. Pilot training. Scuba training. The list simply goes on, and on, and on. Start to imagine a VR experience that's more social where you can sit, say, in a virtual IMAX with your best friends who all live in different cities and things start getting incredibly intriguing.
It gets better, as the founder of Epic Games took a swipe at Oculus VR's Kickstarter backers - who are after Oculus VR's blood - saying that investing in a Kickstarter project guarantees you a reward, and now equity and that "crowdfunding can only take you so far, especially when you're doing something this ambitious". He also took a big swipe at Minecraft creator Notch, where he said: "Notch, your cancelling Minecraft makes you look like a pouty kid who is taking his ball and going home. It's a bratty and petty move and it saddens me greatly".
Related Tags