Pyle Audio Street Blaster has guitar input and 1000W of power
Pyle Audio Street Blaster is a modern day version of an 80's boom box that packs Bluetooth, a light show, and more in one luggable device.
Published Mar 27, 2014 11:33 AM CDT
|
Updated Tue, Nov 3 2020 12:17 PM CST
0 minutes & 49 seconds read time
If you are old enough to remember the 80's, you will recall the giant boom box radios that people carried around to listen too. Those things ate more D-cell batteries than a decent family could afford. Pyle Audio has announced the launch of a new product called the Street Blaster that is a modern interpretation of a boom box from the 80's.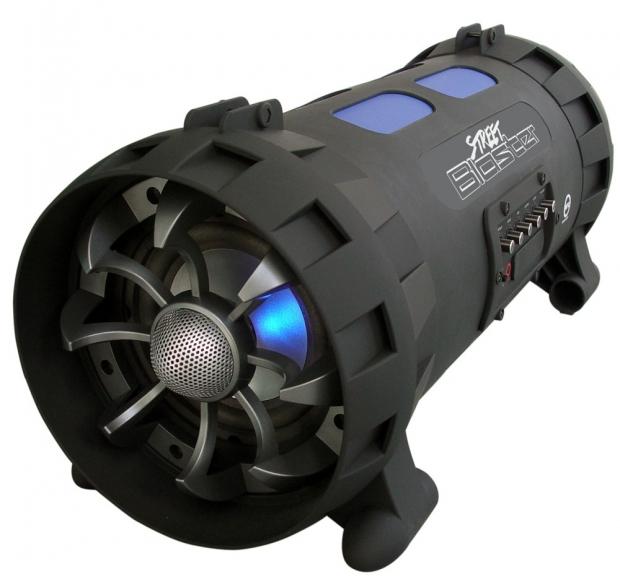 You don't get dual cassette decks in this thing. What you do get is Bluetooth, a guitar input, NFC tech, a rechargeable battery, and a 1000W amp. Pyle doesn't say how large the battery is, but I have to wonder with that much power and wireless features just how long the battery will last.
If you have a device that doesn't support playback via Bluetooth, the Street Blaster does have a 3.5mm input. It also has a microphone input as well. I would assume that to mean you can hook a mic to it and use it like a PA system.
The "portable" device is much larger than any four or five normal Bluetooth speakers are. It measures 24.5" W x 10" D x 10" H and weighs 21.7 pounds. I would call it luggable more than portable. You can pick one up right now for $249.99.
Related Tags