BlackBerry CEO warns of war against future smartphone leaksters
BlackBerry's CEO says that he will seek legal action against anyone who leaks his company's products or IP before official release.
Published Wed, Mar 26 2014 7:09 PM CDT
|
Updated Tue, Nov 3 2020 12:17 PM CST
Leaks are something everyone has come to expect when it comes to new mobile devices that are preparing for launch. Take the recently launched HTC One M8 for example, the device was leaked several weeks in advance, and almost every single rumor and leaked imaged turned out to be 100-percent accurate. While companies like HTC and Samsung may not care much about early leaks, BlackBerry appears to not only care, but putting a plan into action to snub would-be leaksters before they have a chance to divulge product information.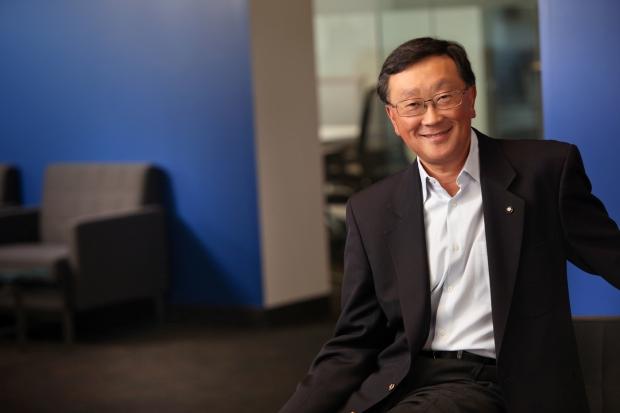 BlackBerry's CEO, John Chen, said that he is no longer taking leaks of the company's products lightly, and anyone caught leaking images, products, or any IP will be prosecuted to the full extent of the law. While he did not mention what recent leak has him so fired up, we suspect that it was the recent outing of the upcoming BlackBerry 10.3 build and a string of smaller leaks that divulged upcoming project codenames.
"One of the most frustrating things for all of us at BlackBerry is when a critical and confidential project is reported in the media before we are ready to discuss it. Leaks are, at their best, distracting, and at their worst downright misleading to our stakeholders. The business implications of a leak are seldom advantageous," Chen said in the company's blog. "This is why I want to make you aware that, right now, we are pursuing legal action against a party who stole confidential information about a future BlackBerry product and made that information public. This person falsely posed as an employee of one of our carrier partners to obtain access to secured networks."
Related Tags