If you are ever in the mood for beer, whatever game happens to be on, and hot wings, Buffalo Wild Wings is a good place to find. You can even watch the UFC fights there on a fight weekend. If you have ever been in one of these places when it is busy, you know it can be hard to get your server to come to the table when you want them.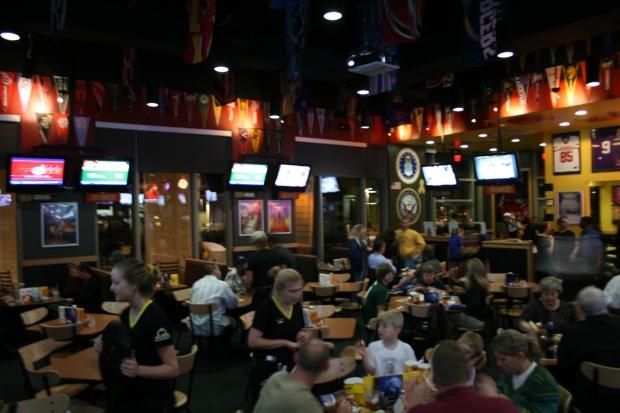 Buffalo Wild Wings has announced that it is now using tablets at all tables in 150 company owned stores around the US. The tablets will be rolling out to another 500 stores by the end of 2014 and then by next year all stores will have the tablets.
These tablets will serve many uses. Patrons to the eatery will be able to play games on the tablet including multi-player games. The tablets are called Beond and in addition to playing games, you will be able to make food and drink orders from the tablets.
That means you won't have to flag down a server. Once the game is over and the beer is gone, you can pay your bill from the tablet without waiting for the server to bring the check or sending them off with your credit card. This sounds like an idea more restaurants need to put in place.