Asteroid passing between Earth and moon is a "non event" says NASA
NASA is keeping an eye on an asteroid passing between the Earth and moon today with 1 in 10,000,000 chance of hitting us.
Published Wed, Mar 5 2014 10:59 AM CST
|
Updated Tue, Nov 3 2020 12:18 PM CST
NASA is always-on the lookout for asteroids that are coming close to the Earth to ensure that we have some warning of one if them is going to hit the planet and to study ones that pass nearby for science. Today an asteroid that is about 90-feet in diameter is going to streak by the planet between the Earth and moon's orbit.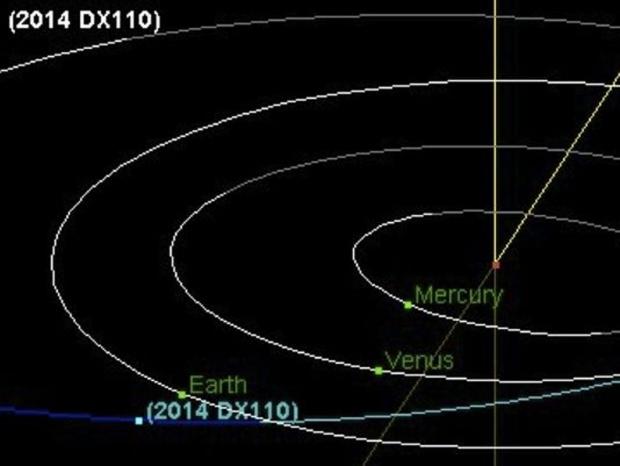 That sounds close if you don't keep in mind the vast distances in space. The asteroid, called 2014 DX110, will be about 217,000 miles from the Earth at its closest point. It is actually very far away from the planet, even though on a cosmic scale this is a close call.
The asteroid will pass the earth at 33,000 mph. At 217,000 miles away from the Earth, it is about 9/10ths of the distance to the moon from the Earth. The asteroid will be at that distance from the planet for about seven hours.
That will give astronomers from around the world time to study the asteroid. If you like space and want to see the asteroid for yourself, you can log onto the Slooh.com website at 3:30 pm EST today to watch the Canary Island telescope feed of the asteroid.
Related Tags