Was this the ill-fated Nexus Gem smartwatch from Google
Newly leaked photos are said to be of the Nexus Gem, a smartwatch from Google that never made it to market.
Published Wed, Feb 26 2014 2:51 PM CST
|
Updated Tue, Nov 3 2020 12:18 PM CST
Last year we heard lots of rumors and saw several leaks surrounding a Google Nexus-branded smartwatch, but nothing ever came to fruition and the Nexus smartwatch never appeared. Today website, Android Police, has posted leaked photos which are said to be of the ill-fated Nexus wearable, but I remain skeptical. If true this had to have been a very early prototype or proof-of-concept type thing and nothing near a finished Nexus product.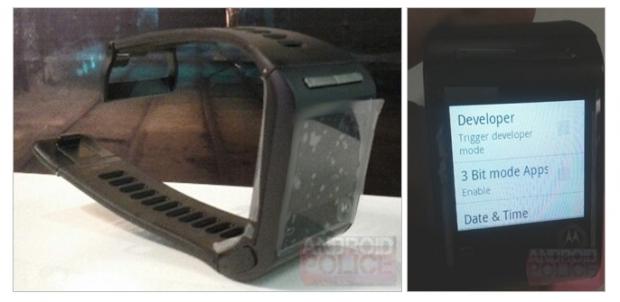 The images depict a smartwatch that appears to be very bulky in design with a band that better fits a $10 Timex watch from the 90's rather than a ultra-modern intelligent wearable that one would expect from Google's Nexus division. The band does have one cool feature though in the form of a built-in USB data and charging port. Little clues are available to say for certain that these leaked images are the Nexus GEM though, and even the single image of the device powered on shows little useful information. Even the menu item "3 Bit Mode Apps" is useless as a deep Google search turns up nothing.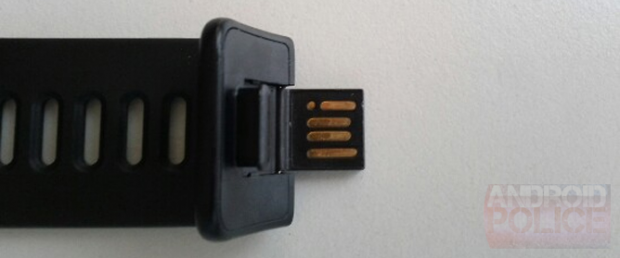 We do know that Google and LG are working together to bring a Nexus smartwatch to the market, but this device is most certainly not it. It does somewhat resemble Motorola's ACTV sports watch though, and could be an early prototype of that device, or even a fresh prototype of the smartwatch it has confirmed its working on right now. Whatever the case, lets hope that the end result of both Google and Motorola's upcoming wearables are more refined this this as they have some stiff competition from LG and Samsung to contend with.
Related Tags