Broadcom introduces NFC controllers for affordable devices
Broadcom introduces a new family of low cost NFC controllers at Mobile World Congress with advanced features and assures improved battery life.
Published Mon, Feb 24 2014 7:47 AM CST
|
Updated Tue, Nov 3 2020 12:18 PM CST
Broadcom introduced a new lineup of near field communication (NFC) BCM20795 controllers to provide connectivity for the mass market smartphones and wearables.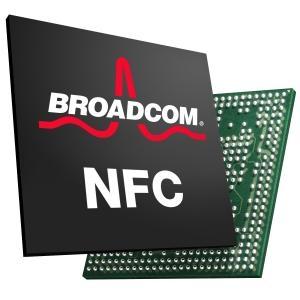 To do so, the chipmaker assured that these new controllers will reduce the total cost by 35% for OEMs by enabling antenna design for smartphones and wearable devices. It also reduces power consumption by 60% extended battery life. Along with the promise to reduce more than 60% power consumption and usage of less than 30%, the newer chip requires 35% lesser PCB area compared to its previous generations. The chips are compatible with Wireless Internet Connectivity for Embedded Devices (WICED) platforms, so it should enable majority of the lower cost smartphones and other devices for WICED.
Broadcom also assures that their NFC technology is certified for payment schemes and supports the latest specifications from NFC forum. Dino Bekis Vice President, Mobile Wireless Connectivity at Broadcom said,"With mobile payments gaining momentum and consumers using their devices more frequently to tap and share information, there is an increased demand for a premium NFC experience on affordable smartphones. Broadcom's new NFC controllers offer an innovative architecture that radically reduces costs for our customers so they can deliver simplified connectivity to a broader audience."
Other features are as follows:
Supports ISO/IEC 18092, ISO/IEC 21481, ISO/ IEC 14443 Types A, B, and B', Japanese Industrial Standard (JIS) (X) 6319-4, and ISO/IEC 15693 standards.

Extends data rates to 848 kbps.

Active Load Modulation (ALM) next-generation technology reduces antenna size down to very compact sizes.

Supports Reader/Writer (R/W) mode, Active and Passive Peer (P2P) mode and Tag/Card Emulation mode.

Enhances Low-Power Target Detection (LPTD) mode for extremely low average current consumption.

Supports latest NFC Forum specifications, including NFC Controller Interface (NCI 1.1) for host.

Product family consists of multiple devices, each targeted for specific applications ranging from secure mobile applications to embedded systems.
Related Tags