AT&T patents a system to limit high-bandwidth users
AT&T has recently filed for a patent that would institute a credits-based system to limit bandwidth usage.
Published Fri, Jan 31 2014 3:50 PM CST
|
Updated Tue, Nov 3 2020 12:19 PM CST
AT&T has recently filed for a patent that would institute a credits-based system. The new system is designed to allow AT&T to lower the bandwidth allotment for file-sharers, but the implications of the patent go much further than that. The new patent could have a chilling effect on content distribution networks, including Steam, Origin, and Netflix.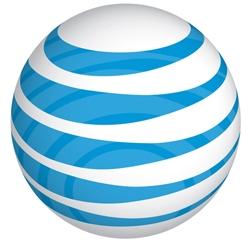 The patent, titled "Prevention Of Bandwidth Abuse Of A Communications System", would theoretically allow AT&T to create Internet plans that would only allow access to certain sites or protocols. The patent has a brief description:
The user is provided an initial number of credits. As the user consumes the credits, the data being downloaded is checked to determine if it is permissible or non-permissible. Non-permissible data includes file-sharing files and movie downloads if user subscription does not permit such activity. If the data is permissible, the user is provided another allotment of credits equal to the initial allotment. If the data is non-permissible, the user is provided an allotment of credits less than the initial allotment
Of course, TweakTown doesn't condone illegal file sharing, but bittorrent protocols are an excellent way of sharing perfectly legal files. If AT&T is unable to distinguish between legal and illegal torrents, all of the bittorrent protocol could end up costing users credits. Once a user is out of credits, the patent details several ways that AT&T could take action:
Various restriction policies also can be applied, such as levying additional fees and/or terminating the user's access to the channel. Also, incentives can be provided to entice the user [to] curb the misuse.
Finally, the patent defines "excessive bandwidth"--a very vague term--as non-permissible. This means heavy Netflix users, or similar users, could see their credits diminished. Let's hope that AT&T doesn't actually go through with this new system.
Related Tags