Today Promise Technology began shipping its Pegasus 2 Thunderbolt 2 Storage Solutions to the US market. Promise says that the Pegasus 2 is not only the first, but the only data storage system to utilize Intel's Thunderbolt 2 technology for systems such as the all new Mac Pro.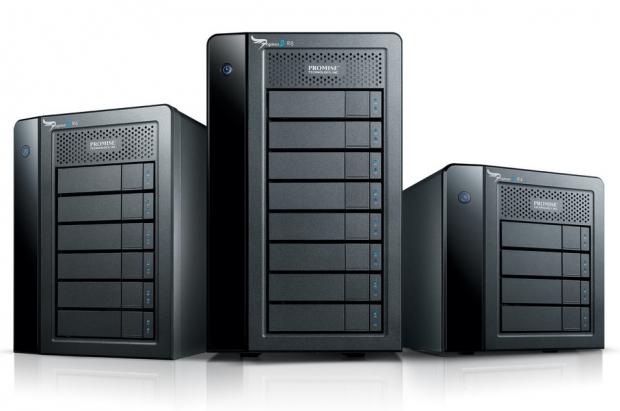 "Pegasus2 is truly one-of-a-kind, as there has never before been a storage solution that offered such an incredible combination of performance, mobility, and simplicity," said James Lee, CEO, PROMISE Technology. "We are thrilled that Pegasus2 is the first storage solution available with Thunderbolt 2 -- this further illustrates PROMISE's position as a leader in Thunderbolt technology."
The Pegasus2 Series is now available as a 4-bay, 6-bay or 8-bay RAID enclosure through the PROMISE network of distributors. At the time of this writing, no pricing information was given.
Pegasus2 Highlights
Maximum throughput of Thunderbolt 2 (20Gbp/s) accelerated when attached to new Mac Pro

Supports simultaneous streaming, editing, and backup of 4K video

Dual Thunderbolt ports for daisy chaining Pegasus enclosure units, Apple Thunderbolt displays, or Mini DisplayPort devices

Removable drive bays for effortless drive access and serviceability

Mobile, enterprise-class hardware RAID protection for offsite shoots

Massive storage capacity for backing up creative projects and digital libraries

Thunderbolt cable included