GravityLight, the portable light that is powered by gravity
GravityLight is a cheap new light that works as a lamp and uses gravity.
Published Mon, Nov 11 2013 11:58 PM CST
|
Updated Tue, Nov 3 2020 12:20 PM CST
A gravity powered LED light has been introduced by the designers of GravityLight. This light produces its own energy by, you guessed it, gravity. A string on one side of the light is pulled, lifting a bag attached to the other side. After letting go, the bag gradually falls back down to the starting point. This turns gears inside that produce enough energy to power the LED for up to 30 minutes. The weight of the bag determines how long the light will last. Brighter light settings can be selected but also shorten the amount of time it lasts.
This easy to use, portable light that uses no costly batteries or fuel also allows light in areas without electricity. It can replace dangerous kerosene lamps in those areas.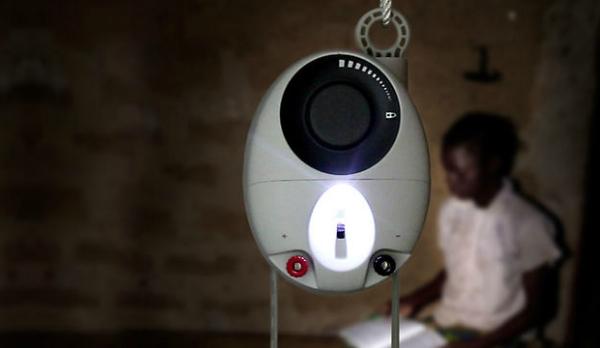 After raising a sufficient $400,000, which is $345,000 more than their original $55,000 goal, the designers are testing the new product and are expecting it to be available to the market soon after.
"One thousand lights will be sent predominantly to Asia and Africa for testing in the coming months. The remaining units will be distributed to those who helped crowd-fund the GravityLight trial. These contributors will also be feeding back on the performance of the product." co-designer Jim Reeves, associate director at Therefore Product Design in London, tells SciDev.Net.
Related Tags