The iPad came out years ago now and has been enjoying being the leader of the tablet market share game from Android-based slates, but that ends now. New numbers are in from ABI Research, which reports that during Q2 2013, Android-based tablets overtook Apple iPads in terms of volume.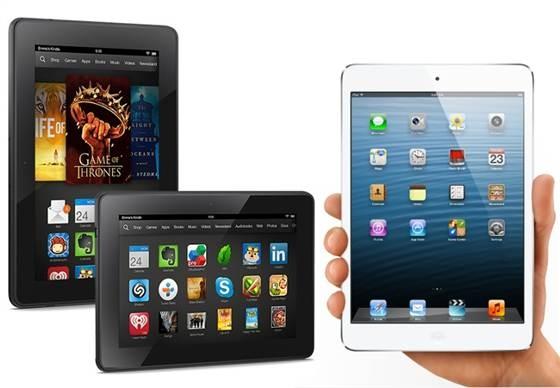 The total amount of money spent on the two tablets, iPads and Android-based slates, was reportedly split nearly down the center. This is a big difference, because normally Apple has enjoyed throwing its arms in and raking in all of that glorious cash. The benefit Android has over iPad is that there are plenty of manufacturers making Android-based slates, versus only Apple making the iPad.
This ends up with no one being the true leader against Apple, so it's not Samsung, ASUS or any other manufacturer. ABI Research's numbers indicate that 60% of iPads sold in Q2 2013 were iPad minis, and not the full-sized iPad.